Yeh Un Dinon Ki Baat Hai (Translation It's a story about those days) is an Indian Hindi language coming of age romantic period drama television series produced by Shashi Sumeet Productions which was aired on Sony TV It stars Ashi Singh and Randeep Rai as Naina Agarwal and Sameer Maheshwari. Yeh Un Dinon Ki Baat Hai 2: The makers of the show to come up with its season 2. Check out Yeh Un Dion Ki Baat Hai 2, cast, teaser, trailer and storyline. Yeh Un Dinon Ki Baat Hai Episode 135. Yeh Un Dinon Ki Baat Hai Episode 134. Yeh Un Dinon Ki Baat Hai Episode 133. With Randeep Rai, Ashi Singh, Ayesha Kaduskar, Sadiya Siddiqui. The story chronicles the adolescent romance between Naina and Sameer and explores the magic of 'first love' set in the city of Ahmedabad in the year 1990.
There have been reports doing the rounds that popular TV show Yeh Un Dino Ki Baat Hai is going off-air in a few days and the announcement of the same was made by none other than its producer Shashi Mittal and Sumeet Mittal. Responding to the news of Yeh Un Dinon Ki Baat Hai's conclusion, the lead actor Randeep Rai reposted a story from Sumeet Mittal's account which reads, "I'm feeling numb n overwhelmed right now. Got a call from a 16-year-old girl from West Bengal requesting me in an extremely emotional way that please don't shut YUDKBH. People love this show from Kashmir to Kanyakumari to West Bengal to Gujarat from bottom of their heart. And we all are praying that it doesn't end!"
- Sponsored -
Randeep Rai, who plays Sameer Maheshwari in Yeh Un Dinon Ki Baat Hai, thanked his fans for showing unconditional love and support to the show. He wrote on Instagram, "For the unconditional love and support of the millions, will it be possible to express the feelings and emotions in words! NO… and this is what I'm feeling right now after seeing the love of the audience for Yeh Un Dino Ki Baat Hai. All I can say is that God is Kind. Shashi and Sumeet are blessed. Couldn't imagine ever that one day these 15 years old boy and girl going to witness this beautiful miracle one day! Thank you so much for all your love Friends. Do good in life by spreading love and love and love! Gratitude?? #yehundinokibaathai #saveyudkbh."
A post shared by Randeep Rai (@randeepraii) on
According to Telly Chakkar, looking at people's unconditional love and support to the show, the makers of Yeh Un Dinon Ki Baat Hai likely to come up with the second season of the show. This is one of the best news that you have read today if you are an ardent fan of the show.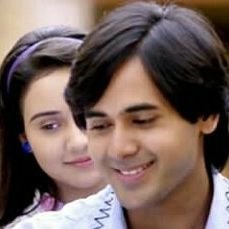 It is likely that Ye Un Dinon Ki Baat Hai 2 will also feature the same actors Randeep Rai and Ashi Singh. The channel is open to review the other production houses to direct the show.
The show which is based on the story of producers Shashi and Sumeet Mittal was started almost two decades ago and it has been ruling the TRP chart due to its gripping story.
Yeh Un Dinon Ki Baat Hai
Also Read: Yeh Un Dinon Ki Baat Hai To Go Off Air Soon, Confirms Ashi Singh Aka Naina
- Sponsored -
Yeh Un Dinon Ki
A Mesmerizing Love Story Of Those Golden Days – Episode 5
The episode starts when Rakesh gets frustrated and shouts, "What do you want to hear? Fine, I will just say it.…
A Mesmerizing Love Story Of Those Golden Days – Episode 4
THE EPISODE STARTS WHEN SAMEER CATCHES NAINA IN HIS ARMS AND THEY ARE LOST IN EACH OTHER'S EYES.Suddenly,…
A Mesmerizing Love Story Of Those Golden Days – Episode 2
Hello everyone!! Thanks a million for giving so much love and support to the first episode. So I have decided to…
A Mesmerizing Love Story Of Those Golden Days – Episode 3
Yeh Un Dinon Ki Baat Hai 50
The episode starts with Naina and Preeti standing in shock and screaming, "WHAT? HOW CAN YOU DECIDE THAT ALL BY…