We finally got a chance to review the Crescent Swivel Chair which West Elm recently released and has been advertising like crazy, and boy were we disappointed.
A slightly modern take on the Barrel (or Tub) Chair, we liked what we saw in pictures and were initially excited to take a spin in it (literally). So what went wrong?
Style:
Featuring durable vegan leather upholstery and a modern wing shape, the Wingback Desk Chair lets you work in style. The adjustable stainless steel swivel base brings a classic office look up to modern speed. Select living room chairs from west elm to offer comfortable seating in your home. This collection includes silhouettes, sizes and colors for every style. This mid-century-inspired West Elm office chair can be customized with 27 made-to-order options, including linen, tweed, and velvet fabrics, and an array of colors. But if you need your chair STAT, the ready-to-ship option—a durable velvet fabric in a neutral light taupe—will mesh with just about any decor. The dining chairs that really stand out for us are the West Elm Finley chair as it. Also the West Elm Scoop back dining chairs are affordable but aesthetically amazing. Besides dining chairs the accent chairs that really stick out for us are the West Elm Wire Frame Slipper Chair. We also love the West Elm Roar + Rabbit Swivel Chair.
For starters, the in person visual experience doesn't quite do the photos justice. The chair looks small and stubby. The sort of "floating" back just comes across as a regular old back. The fabric (this review is for a teal Twill version) wears poorly and dirties easily — perhaps a different fabric would suit the chair better.
We do love the way it looks in photos and maybe all dressed up and tucked into a corner this chair will provide the same sort of visual appeal, but as a standout item in a room it frankly looks a bit cheap and confused and we wouldn't want it being a centerpiece.
Quality:
The construction of the chair seems sound enough. Given its bulky, blocky design there doesn't seem to be much room for something to go wrong and the swivel works as intended with no obvious issues. We wouldn't expect anything to go wrong over time here.
Ok so, not so sexy, decent construction, but how does it feel? If this was one of those cozy, comfy, love to plop down in it chairs we probably would have given the design let downs a pass. But it isn't.
The back is stiff and thin feeling, almost firm cardboard-like. The seat is super low to the ground, so for tall people this would probably be an automatic sloucher or a knee compressor, take your pick though we'd choose knee compressor since slouching against hard cardboard seems worse. The seat cushion is not supportive. Barrel chairs can be hit or miss with how functional the arm rests are, and this one is a big miss. They're thin, awkwardly positioned, and downright not a place you can put your arms, forcing you to kind of squeeze into what is likely to become a little swivel cage.
Value:
In the end, at $599-$799 even with a nice fabric we don't think we'd ever be recommending this chair. For the money there are way better options which we think will hold up longer & provide more sophisticated and generally better style.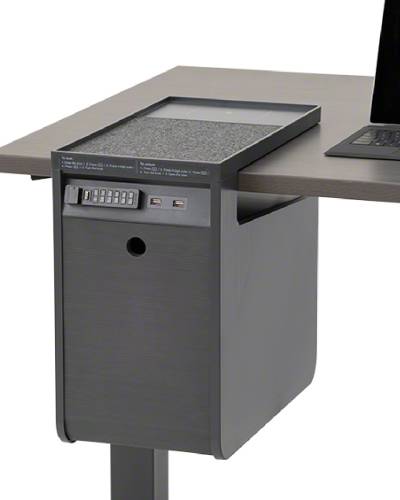 Own this product? Leave your review below and help a future shopper!
Not sold on this product? Kasak drama. Check out these similar highly rated products we've found!
Capstone Swivel Chair by Madison Park
Berwick Barrel Swivel Chair by Target
Langridge Swivel Barrel Chair by Joss & Main
Clara Swivel Barrel Chair by Joss & Main
Mychelle Quilted Modern Swivel Tub Chairby Houzz
West Elm Desk Chairs
Corbin Brass Framed Chair by Zin Home
Marly Swivel Chair by Anthropologie
West Elm Swivel Chair
Arabella Chair by Interlude Home