Vacwel Jumbo Vacuum Storage Bags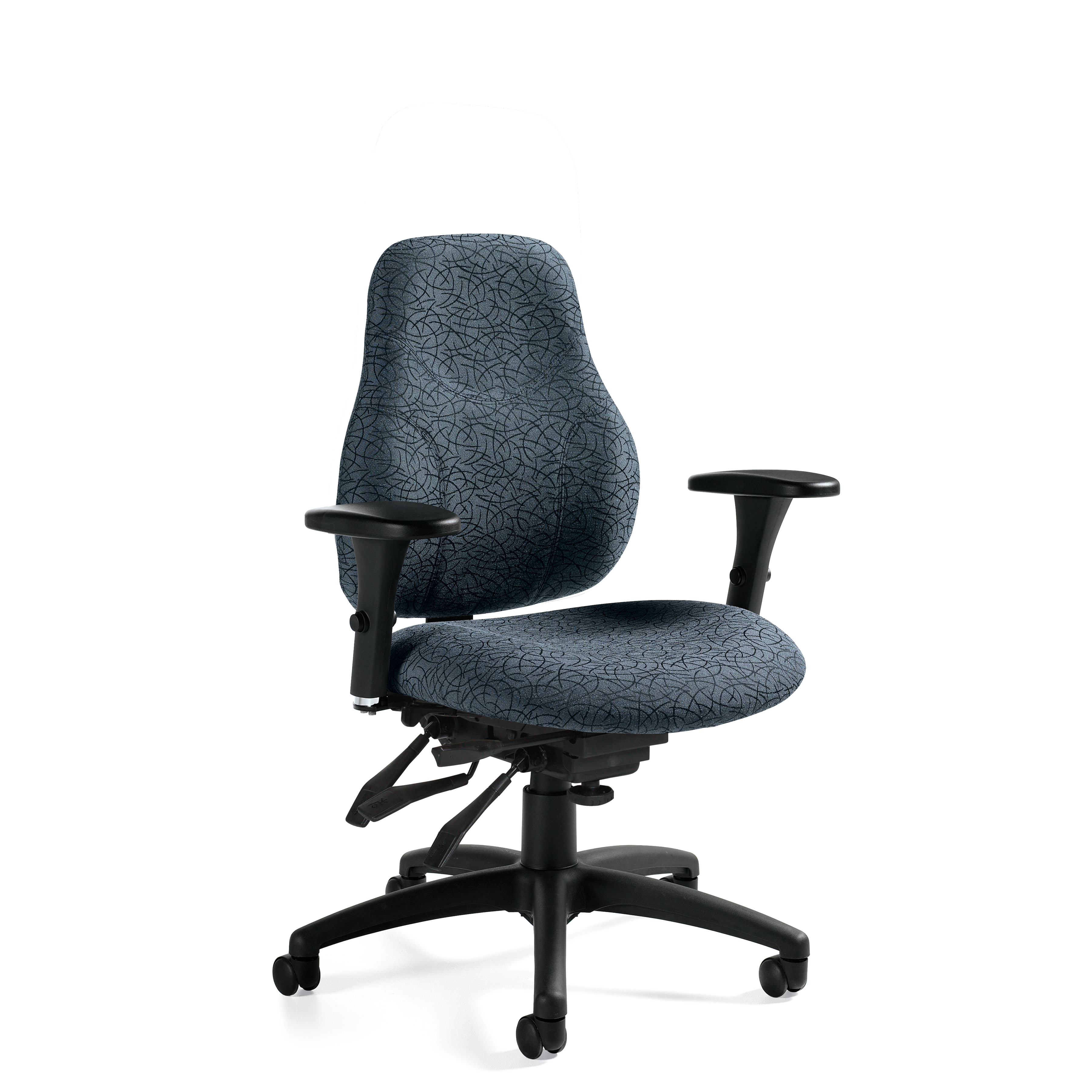 These Jumbo Vacuum Storage Space Saver Bags are designed for the safe storage of fabric materials such as clothes, quilts, comforters and pillows. Your items compress up by as much as 75%, saving a great deal on storage space, while at the same time, safely protecting your precious textiles from Bacteria, Mold, Moisture and Mildew, Bad Smelling Odors, Spiders and Insects such as Moths and Mites.
Clothing Storage is the main function, however we hear of our bags being used for a whole array of great ideas such as moving house, posting bedding or small furniture items like pillows, cushions and small mattress deliveries. Also great as a traveling counterpart when flying, sailing or using a motor home, the list is extensive.
At Vacwel we have designed our bags to be THICKER and STRONGER than 95% of bags sold by other brands therefore you can expect BETTER DURABILITY and RE-USABILITY! Whats more at Vacwel, we express our product confidence by offering a no-hassle replacement/ refund guarantee to any customer not satisfied with their product purchase.
Vacwel Vacuum Storage Bags 8 Jumbo + 4 Large Size (12 Bag) Pack $54.00 $26.95 Vacwel XXL Jumbo Size Vacuum Storage Bags for Pillows, Cushions & Comforter Storage. Vacwel vacuum seal storage bags are 25% THICKER&STRONGER than other Vacuum Compression bags.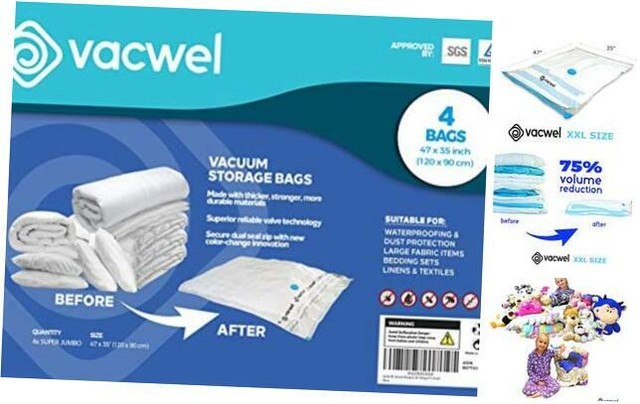 43 x 30 inch makes for a HUGE compression bag, you can pack an enormous amount in. Clear instructions are provided in each pack, however Vacwel has used a very simple ZIP-LOCK closure seal system that anyone can perform. A vacuum cleaner with a regular hose nozzle is all that is required.
Pack includes FREE travel compression roll bag.
Vacwel Jumbo Vacuum Storage Bags Walmart
100% PRODUCT SATISFACTION GUARANTEE. In the unlikely event you are not satisfied with our product quality, Vacwel will issue a refund, store credit or replace the product free of charge.