Pyarey Afzal happens to be one of those rare gems that forces me to stop doing whatever it is I may be tempted to do and give it my undivided attention. I may sound repetitive but the drama takes me to my happy place- it's been 35 weeks since the drama began and though there were times when I ranted about the excessive use of expletives (okay, so in my dictionary, k****** qualifies as one!) or the obvious Bollywood influence, I can't express how happy it makes me to unwind with one of my personal favorite serials. Weekly reviews were never my strong suit; I simply lack the patience but in this case, I am surprised at my eagerness to sit down and get writing.
Hamza Ali Abbasi (Urdu/Punjabi: حمزہ علی عباسی; born 23 June 1984) is a Pakistani former film and television actor and director. He is known for his roles as Afzal in the drama serial Pyarey Afzal, and as Salahuddin in the drama serial Mann Mayal. Hamza Ali Abbasi (Urdu/Punjabi: حمزہ علی عباسی; born 23 June 1984) is a Pakistani former film and television actor and director. He is known for his roles as Afzal in the drama serial Pyarey Afzal, and as Salahuddin in the drama serial Mann Mayal. Abbasi began his acting career in 2006 in the play Dally in the Dark, which was produced by Shah Shahrahbeel.
It took Afzal exactly two minutes to reach out to his Abba and all was forgiven. Molvi Sahab has been one of the best representations of a religiously-inclined father with the right mix of discipline and warmth. Tumhari maa ne naam rakha tha tumhara; mainey toh tab hi kehdiya tha Ruqaiyyah Begum, naam bohut bhaari hai, iski laaj rakhna mushkil hoga. Ab tum hi bata doh mujhe kahan ke Afzal ho tum? Afzal finally got to have his say- Mein Afzal banjaata Abba lekin pehley mujhe koi dikhaye to sahi ke Afzal aisa hota hai- Yahan pe chotey chor ki izzat nahin hai, barey sab chor hein aur sab Afzal hojatey hein… Afzal has experienced unimaginable horrors since he turned to the dark side. It wasn't out of a choice- it was more out of a situation he got himself in. He couldn't differentiate between the good guys vs the bad guys. Or for that matter, if there are any good guys around! Afzal's story is the story of any of the countless youth in our country who have gone astray simply due to a lack of guidance.
In recent times, we've seen a trend of women being portrayed as regressive, having no self-respect whatsoever and the men around them treating them like doormats. But here, we have a revered Molvi who respects women- be it his wife, daughter or anyone else. He has constantly embedded the same ehteraam in Afzal which reflects in the way Afzal looks up to women. Bohut dino se Ammi ke haath ka thappar nahin khaya, pehle wohh khaounga!
We finally witnessed the moment we've all been waiting for- Afzal and Farah's much anticipated aamna saamna and it was nothing short of amazing. The undeniable chemistry these two share lit up the screen. Farah's smirk while she congratulated him and Afzal's disbelief was breathtaking- Tumhari biwi se milney ayi houn, ussey mubarakbaad deney, balkey tumhe bhi mubarak ho- Karachi se bari mast larki leyke aye ho… Farah was curious to get the details from Yasmeen- Pehley I Love You kis ne kaha tha? Maine dekha tha Yasmeen tumhari ankhon mein dikhta tha wohh. Both Farah and Yasmeen were equally surprised at the coincidence of the engagements of Farah and khat-wali Farah and now it's pretty clear that they are one and the same. Farah's discomfort at hearing Yasmeen mention how handsome Afzal is made her blurt out- Lekin meri class ka nahin hai; tumharey saath fit hai bilkul! Farah's snobbery is her defence mechanism. What I have liked about Yasmeen is the strength of her character- she's outspoken yet at the same time she's naïve but one thing she's not is stupid- Mein uski mangaitar houn Farah, uski mohabbat nahin! Yasmeen knows Afzal is a one-woman kinda guy and she has gone ahead with the engagement since she felt she deserved it. At the same time, she's not expecting anything more in the long run. I feel getting engaged to Afzal gives her a sense of inner satisfaction but she will not throw her life away for a man who will never be hers.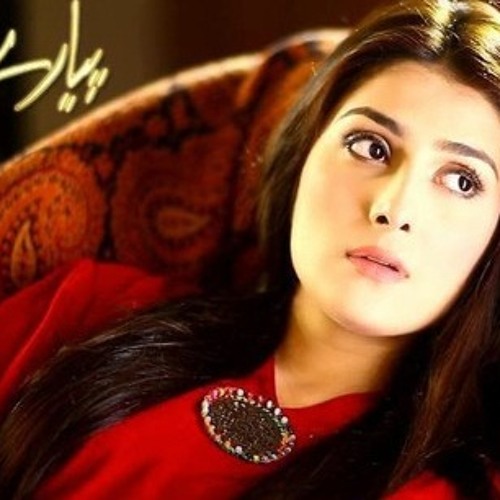 Farah's announcement of her upcoming wedding comes as a shock to Afzal- he was nearly on the verge of tears. Ruqaiyyah Begum sums it up nicely- Dekhte kya ho? Yeh bhi tumhari tarhan murder karne lagi hai- baat kartey hi maar deti hai… She advices Afzal to discard the letters so he can move on with his life. Agli mohabbat karney ke liye pichli mohabbat ke saboot zaroori nahin hai… Afzal's determined to stay on in Hyderabad with his parents and makes his intentions very clear to the higher-ups- chor diya, aap ko bhi aur aap ke station ko bhi. But will they let him off the hook that easily? I think not! Yasmeen convinces Arifa to show her the letters and indulges in some research of her own. Aaj nahin parhoun gein toh kal bohut pashtaoun gein. Will Yasmeen be the one bringing them together in the end? Ruqaiyyah Begum and Molvi Sahab shared a beautiful memory of the past that left me in splits- Ruqaiyyah SubhanAllah naam hai mera, iraadey parleti houn… Molvi Sahab's reaction was exceptionally brilliant- Mein tumharey betey ki tarhan ye khaton khitabat mein mulawwis nahin raha… How adorable would Molvi Sahab have been in his youth?After this conversation, I can safely say the apple doesn't fall very far from the tree.
Another interesting discovery- Sabtain's frustration at seeing this situation get out of hand. The way he grabbed Lubna's hand and told her that he has no plans of going ahead with the wedding more or less confirmed my beliefs that this was a set-up all along. For once, we got to see Lubna all worked up instead of Farah. War thunder vulkan. I liked the way their mother walked in on them and assumed they were discussing yet another Bollywood relationship- doesn't she know her daughter's love-lives are far more entertaining?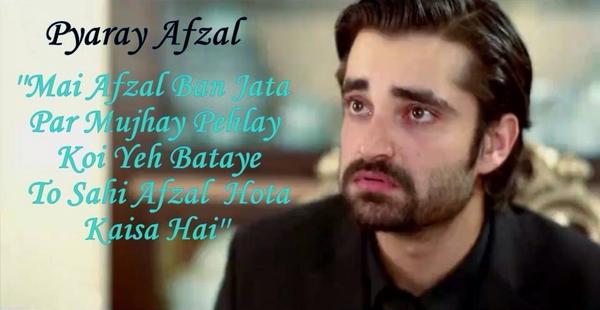 Both Molvi Sahab and Ruqaiyyah Begum have allowed their ghar ki bahu to live in their home but Afzal knows he is expected to maintain a safe distance- abhi wohh tumharey liye na mehram hai; kamrey mein jaaney ke haqdaar nahin ho! These are exactly the kind of family values that have become a rarity nowadays in our dramas. This is what makes Pyarey Afzal so very special. Before I forget, aapko mubarakbaad dena chahti houn– Eid Mubarak to one and all. May your lives be filled with happiness and may you remain safe with your loved ones.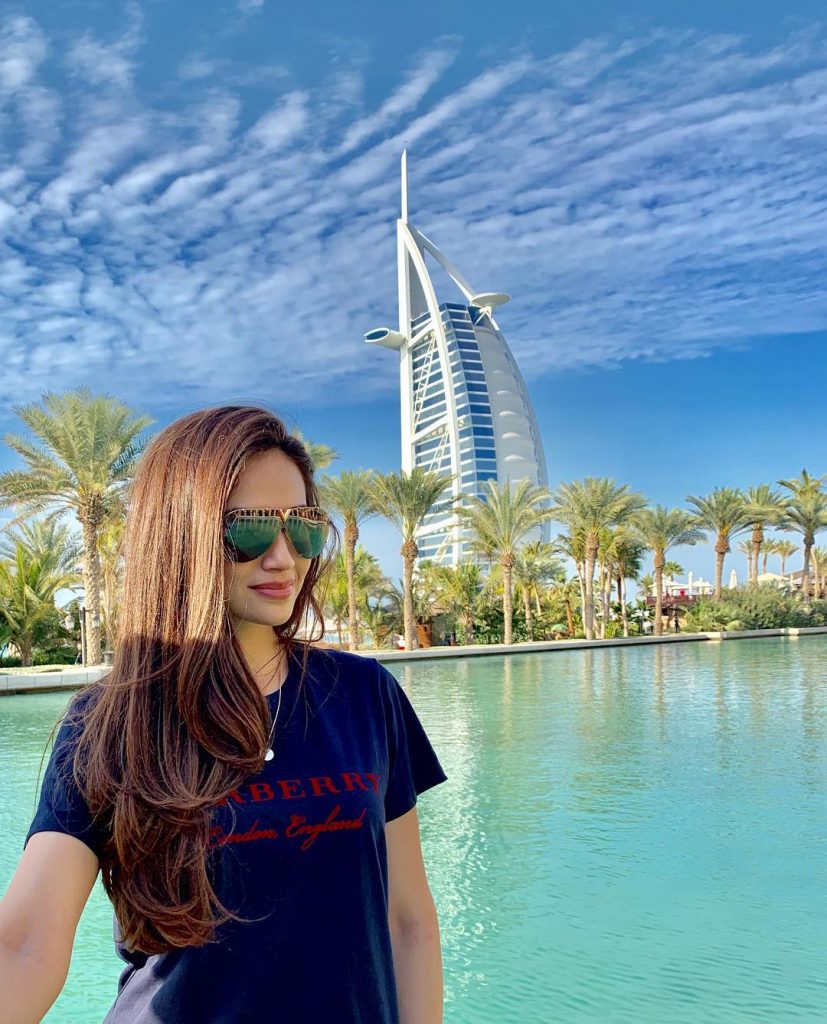 Pyare Afzal Episode 33
Pyare Afzal Episode 1
Kanwal Murtaza