Kundali Bhagya 30 October 2020
The upcoming episode of 30th October 2020 will have an extreme twist which will surely shock the audience as the story will take an unexpected turn. Kundali Bhagya Written Updates Till now we saw, Karan got to listen to some conversation between Nimmi and Rakhi where they were talking nicely about Preeta and it makes Karan wonder why he feels. Kundali Bhagya 29 October 2020 Promo Kundali Bhagya Premiere Episode 805 Preview - Oct 30 2020 Before ZEE TV Hindi TV Serial #KundaliBhagya #Zeetv, #.
Kundali Bhagya Written Update 30 October 2020, Karan comes out of Preeta's veil and removes her veil to complete the ritual. Rano says that she had already seen Preeta but today she looks more beautiful and says that Karan is lucky to have her.
Karan asks what about Preeta then. Nimmi says Preeta is double lucky to get Karan. Karan is happy to listen to her. Rishabh says that both are lucky to get each other.
Sameer agrees with her. Kareena is irritated by all this. Rano says that it is time to find the ring ceremony. Nimmi asks Sherlyn if she has mixed lots of flowers in milk.
Kirthika says that he has mixed many things and it will not be easy for him to find the ring. Preeta notices that everyone goes towards Karan.
Rishabh, Sameer, Rano, Nimmi then go to support him in favor of Preeta. Preeta is happy to see him. Sherlyn asks Sanjana what happened to her plan, everyone here is already going towards Preeta.
Sanjana says that she called some people when they would start the real drama and asked her to wait till then. He convinces her that she will fulfill her promise.
Sister tells Sarla that, Sameer messaged her, saying that he would show the live telecast of Preeta's ceremony.
Grandma puts on the ring and tells the couple to find it. Sameer calls the video sister. Sarla gets emotional seeing Preeta and Karan together.
Sameer becomes happy for Preeta. Preeta says that she has got the ring but Karan stops her by saying that she does not have the ring as she is just holding her finger and she has the ring.
Rishabh asks them to take his hand out of the bowl. Seeing their hands turning to each other, Grandma says that no one wins and asks them to find them again.
Preeta acquires the ring and shows it to everyone. Rano becomes happy. Karan says that this game was not up to his level. Rano asks if he is thinking to play cricket here and teases him.
Disk drill full 2020. Karan asks Girish to fetch the ball. Sister tells Sarla that Preeta will win this game too. Karan puts the ball between them and says that they have to move from one point to another without dropping the ball.
Kritika played music. Karan lost his concentration staring at Preeta and won the game. Karan says that he cheated when Rishabh asked how he cheated he kept quiet.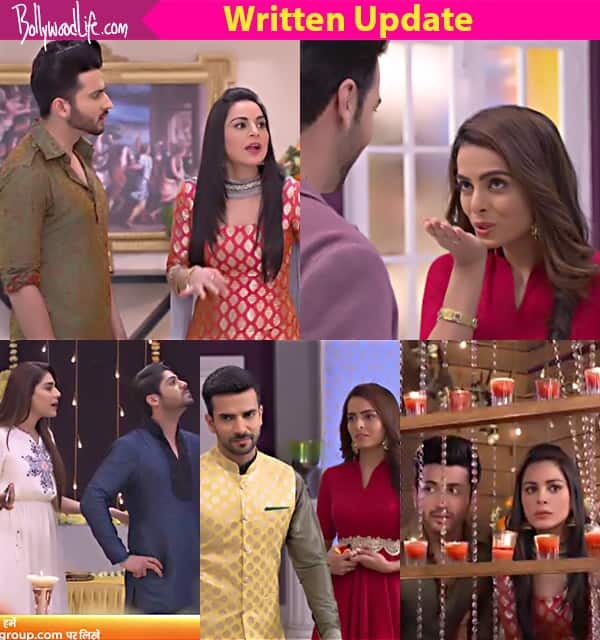 Preeta says that even though Karan has lost against her, it is his ball so she will give it to him. He goes to take the ball and jerk while looking at Mahira.
Mahira was bleeding from her hand and she says that she is Karan's wife and fills her blood on her forehead and in Karan's arms.
Karan picks her up and they accept her in the hospital. Preeta remembers the challenge of separating Mahira from Karan. Kareena says that she could not believe that Mahira could do this. Dadi says that Mahira did wrong.
The nurse tells Luthra that Mahira is heavily bleeding, so she is in critical condition. Kareena tells him to save Mahira no matter what happens.
He says that the doctors are trying their best to save him, but he has to be conscious in an hour or else he will reach the danger stage.
Sameer calls Sister and informs her about Mahira. She says that she does not understand what to say and asks her about the hospital. When she named her hospital, she said she would arrive there. She decides to hide it from Sarla.
Home
Entertainment
Kundali Bhagya Written Update 30th October 2020: Mahira Returns With A Slit..
Previously in the popular serial of Zee TV, Kundali Bhagaya it was seen that Mahira gets shown the main door after she willingly creates obstacles in Karan and Preeta's life. Despite being opposed by Rakhi, Preeta determines to throw Mahira out of the house shocking the rest of the members as well. Although Mahira's ego has been hurt and she is likely to take revenge for her humiliation in front of her love, Karan Luthra. The upcoming episode of 30th October 2020 will have an extreme twist which will surely shock the audience as the story will take an unexpected turn.
Kundali Bhagya Written Updates
Till now we saw, Karan got to listen to some conversation between Nimmi and Rakhi where they were talking nicely about Preeta and it makes Karan wonder why he feels happy as he has no feelings for her. Shristi dials Preeta number and with a heavy heart informs her about them not attending her much-awaited Muh Dikhayi ceremony. On another side, Sherlyn and her mother conspire against Preeta for spoiling her life.
Kundali Bhagya 30 October 2020 Written Update
Preeta after hearing the upsetting news agrees when Samar suggests to everyone that the video call would help them to attend the ceremony. Later, the function starts, Rakhi gestures Karan to place the ring in the beautiful fingers of Preeta. Karan nods and picks the ring and immediately enters the veil of Preeta where they share a special yet intimate moment with one another.
Check out the upcoming episode
In today's episode, Preeta and Karan will have the time of their lives as they participate in their function where several guests have come. Although Preeta was feeling down as her family could not arrive the members assured her and now she has been enjoying the function with full enthusiasm and excitement. After the rings got exchanged, a small game will be played between the newlyweds. The game including the ball gets started.
Kundali Bhagya 30 October 2020 Promo
Mahira has returned
Kundali Bhagya 30 October 2020 Dailymotion
After the first round of the game, Preeta secures the triumph and teases Karan who just sits with a grumpy face. Preeta tells him not to get annoyed as she will pick the ball. As soon as she goes towards the gate where the ball is lying, Mahira enters in an unconscious condition. Everyone gets shocked seeing her hand as it's bleeding which is a result of a small slit around her wrist. The written episode of Kundali Bhagya ends. Follow Zee5 and Zee TV for entertaining episodes and stay tuned with as well.