Jitsi Meet is a free, open-source, video call app that doesn't require you to create an account to use it. The privacy conscious folks at the Tor Project recently recommended Jitsi Meet as a good alternative to Zoom. A simple extension that allows you to schedule Jitsi Meetings and stream your desktop into Jitsi conferences. Jitsi Meetings Extension for meet.runsimple.cloud. Needed for Google Chrome.
Download and Install
Visit the Jitsi Download page
Click on the "Microsoft Windows Installers (32-bit version)." If you know that you have 64-bit Windows you can click on the "64-bit version" instead.

Start the process by clicking "Run"
When the installer starts it takes a moment to check for available space and then shows the welcome screen. Click "Next" to continue

Check "I accept the terms in the License Agreement" and click "Next"

Click "Next" to continue

Create Shortcuts: Leave the items checked to create shortcuts to Jitsi in the Start Menu and on the Desktop. You can also choose to have Jitsi start automatically when you log in. Associate Protocols: Leave "SIP" and "XMPP" checked in order to let Jitsi take calls and chat sessions when you click on special web links. You may be familiar with links for web pages that start with http://. Any links that start with sip: or xmpp: will open in Jitsi. Click "Next" to continue.

Click "Install". Windows may display a warning to let you know that software is being installed. Press "Yes" to continue.

The installation takes a few minutes, but eventually it lets you know that it completed the installation. Click "Finish"

Jitsi will launch automatically. But to open it in the future, double click on the Jitsi shortcut on the desktop

First Use
The first time you run Jitsi, you may get a warning from your firewall. If you click "Cancel" Jitsi can still communicate through public servers such as Google Chat, Facebook, and Yahoo Messenger. However, clicking "Allow access" enables an advanced feature known as registrarless SIP accounts

Jitsi lets you log into several chat accounts at once. Fill out the username and password for the accounts you already have. If you don't have any accounts with the providers listed, create a new account by clicking on one of the "Not registered yet" links. After filling in the username and and passwords for the accounts you want to use, click "Sign in."

Wait a moment for Jitsi to connect. When the status changes to "Online", you are ready to chat!

If you sign in to Facebook, you may have an extra step. See Set up Facebook Chat, "Troubleshooting"
Next Steps
Description
Host live webinars, conferences, online classes, video calls directly on your WordPress website with attendee experience without any technical skills.
Jitsi meet wp plugin has built-in Gutenberg block that allows you to create as many conferences and video calls as you want with the easiest way.
You can install the plugin on your WordPress site and start meeting right from your website without any email, pass, or verification hassles.
Configure your video frame height, width that suits your need.
Enjoy meeting, webinar, and conference in the fastest and most easiest way 😉
How to Install?
Go to your Dashboard
Opt-in to Plugins > Add New
Search for Webinar and Video Conference with Jitsi Meet
Click install and Activate
How to use as gutenberg block?
While you are on the post/page edit screen click on gutenberg plus icon to add a new gutenberg block
Add "Jitsi Meet" from "Embeds" category
Set width and height and you are done
How to use as shortcode?
Write down the shortcode '[jitsi-meet-wp/]' and set width, height and name of conference with attribute. Ex. [jitsi-meet-wp name='YourWebinerName' width='700' height='640'/]
Privacy Policy
Webinar and Video Conference with Jitsi Meet uses Appsero SDK to collect some telemetry data upon user's confirmation. This helps us to troubleshoot problems faster & make product improvements.
Appsero SDK does not gather any data by default. The SDK only starts gathering basic telemetry data when a user allows it via the admin notice. We collect the data to ensure a great user experience for all our users.
Integrating Appsero SDK DOES NOT IMMEDIATELY start gathering data, without confirmation from users in any case.
Learn more about how Appsero collects and uses this data.
Blocks
This plugin provides 1 block.
FAQ
What is Jitsi Meet and why would I need it?
Jitsi meet is a secure, fully featured, and completely free video conferencing system
What is this plugin for?
It's a plugin to quickly and very easily add a video conference room on your post or page
Does it support gutenberg?
Jitsi Meeting For Windows
Yes, it's having a gutenberg block 'Jitsi Meet' listed on Embeds category of gutenberg block listed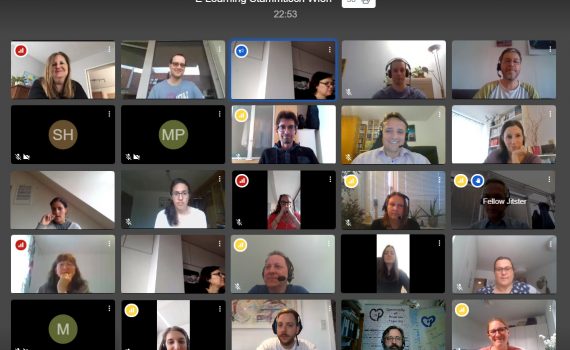 Does it have shortcode?
Yes, with the shortcode [jitsi-meet-wp/] you can easily add jitsi meet conference room where there is no gutenberg support
Reviews
Contributors & Developers
"Webinar and Video Conference with Jitsi Meet" is open source software. The following people have contributed to this plugin.
Contributors
"Webinar and Video Conference with Jitsi Meet" has been translated into 3 locales. Thank you to the translators for their contributions. War thunder a2d1.
Interested in development?
Browse the code, check out the SVN repository, or subscribe to the development log by RSS.
Changelog
1.0.0 – 22/07/2020
Jitsi Online Meeting Erstellen
1.0.1 – 12/08/2020
1.0.2 – 14/08/2020
Enabled name edit on gutenberg block
Optimized gutenberg block
1.0.3 – 17/08/2020
Mobile responsive fixed with app download option
1.0.4 – 08/11/2020
Added: Start with audio muted option
Added: Start with video muted option
Added: Start with screen sharing option
1.0.5 – 12/04/2021
Updated: Appsero client
Added: Diactivation reasons