Humanscale Freedom Ergonomic Chair
Articulating Headrest
Eclipse version. Like all Humanscale chairs, the Freedom chair was designed to look and function like new after years of consistent use. Designed to complement any space and integrate effortlessly into the modern office, the Freedom task chair offers comfort, style and complete ease of use. Innovative weight-sensitive, self-locking recline mechanism A true design icon, the Humanscale F211GW101 Freedom chair with headrest proves that ergonomics can be beautiful. Created by Niels Diffrient, Freedom automatically adjusts to every user. Created by Niels Diffrient and winner of more than 10 design awards, the Freedom chair uses the laws of physics and the sitter's body weight to provide instant, custom support for every sitter. This perfect balance allows the user to effortlessly move, but be fully supported in each position.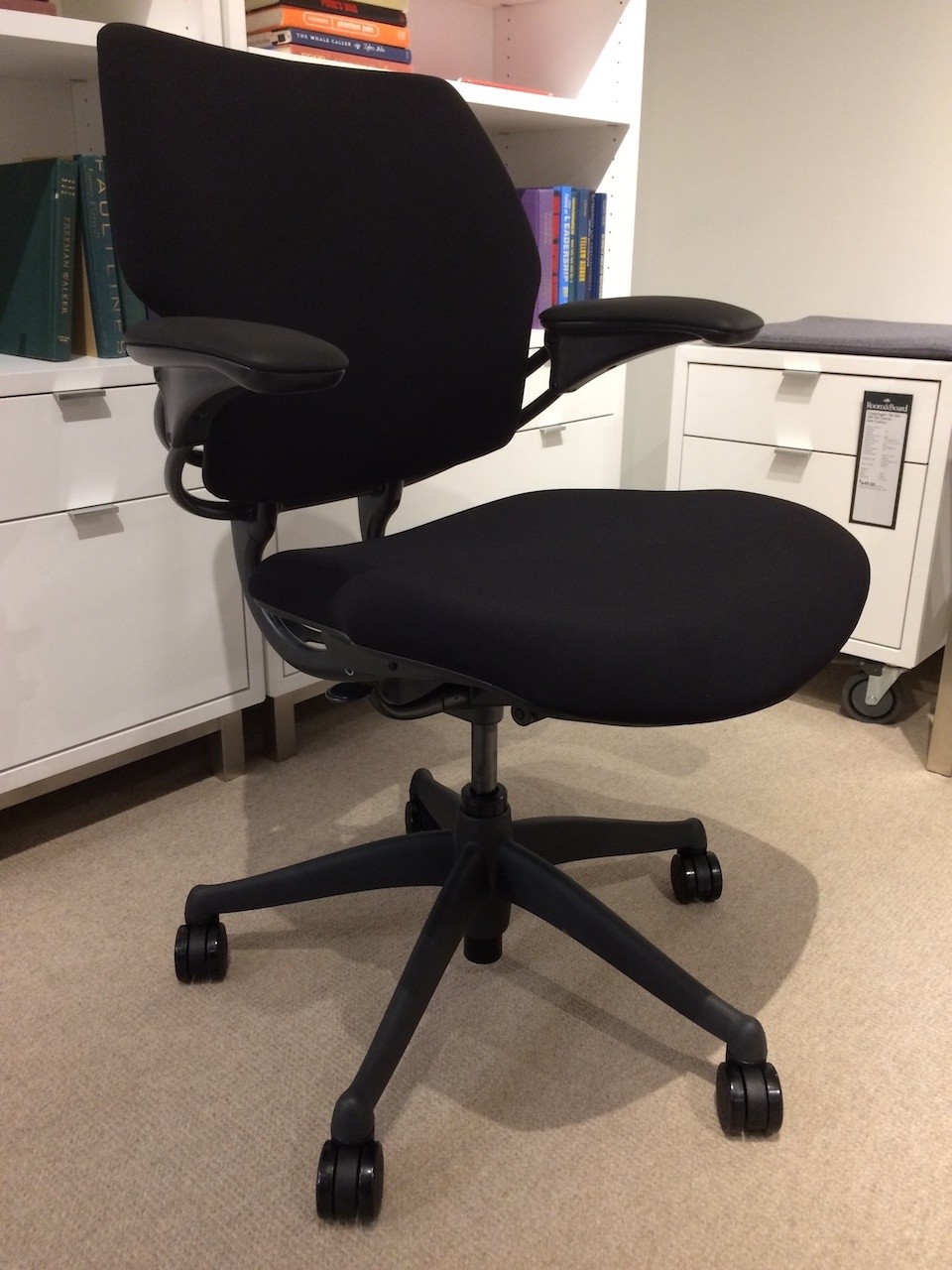 Freedom's body-fitting contours ensure the user sits in comfort all day long. Our cushions are built to maximise comfort for four hours, rather than the industry standard four minutes, which is as long as a sit-test in a new chair generally lasts.
Self Adjusting Recline
Humanscale Freedom Ergonomic Chairs
Freedom eliminates the need for traditional recline mechanisms, which can be bulky and weigh up to 6.8kg (15 lbs.). Instead, Freedom uses the sitter's body weight and the laws of physics to perfectly and automatically adjust recline support for each individual.
Humanscale Freedom Ergonomic Chair Replacement Parts
Synchronous Armrests
Humanscale Liberty (freedom) Office Chair Review
Freedom's body-friendly armrests move up and down together, staying with the user during recline for continuous comfort and support. Unlike other chair designs, Freedom's armrests are attached to the back of the chair to ensure synchronous use.