Gmt To Ist Time Difference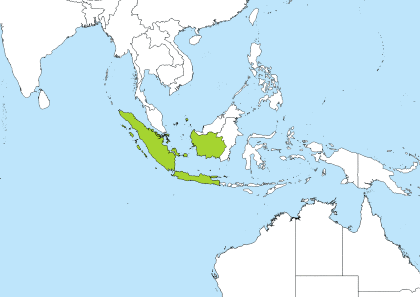 Converters:

Life calculator

Astronomy

Working days

Length

Area

Time

Weight

Temperature

Capacity

Math

Density

Pressure

Random




GMT time and PDT time

| | |
| --- | --- |
| 0 GMT to PDT | 5:00 PM |
| 1 GMT to PDT | 6:00 PM |
| 2 GMT to PDT | 7:00 PM |
| 3 GMT to PDT | 8:00 PM |
| 4 GMT to PDT | 9:00 PM |
| 5 GMT to PDT | 10:00 PM |

| | |
| --- | --- |
| 6 GMT to PDT | 11:00 PM |
| 7 GMT to PDT | 12:00 AM |
| 8 GMT to PDT | 1:00 AM |
| 9 GMT to PDT | 2:00 AM |
| 10 GMT to PDT | 3:00 AM |
| 11 GMT to PDT | 4:00 AM |

| | |
| --- | --- |
| 12 GMT to PDT | 5:00 AM |
| 13 GMT to PDT | 6:00 AM |
| 14 GMT to PDT | 7:00 AM |
| 15 GMT to PDT | 8:00 AM |
| 16 GMT to PDT | 9:00 AM |
| 17 GMT to PDT | 10:00 AM |

| | |
| --- | --- |
| 18 GMT to PDT | 11:00 AM |
| 19 GMT to PDT | 12:00 PM |
| 20 GMT to PDT | 1:00 PM |
| 21 GMT to PDT | 2:00 PM |
| 22 GMT to PDT | 3:00 PM |
| 23 GMT to PDT | 4:00 PM |

Time difference between GMT and the other timezones abbreviations

GMT to ACDT
10.5 hr
10:11 PM
GMT to ACST
-5 hr
6:41 AM
GMT to ACT
-5 hr
6:41 AM
GMT to ACWDT
9.75 hr
9:26 PM
GMT to ACWST
8.75 hr
8:26 PM
GMT to ADDT
-2 hr
9:41 AM
GMT to ADT
-3 hr
8:41 AM
GMT to AEDT
11 hr
10:41 PM
GMT to AEST
10 hr
9:41 PM
GMT to AFT
4.5 hr
4:11 PM
GMT to AHDT
-9 hr
2:41 AM
GMT to AHST
-10 hr
1:41 AM
GMT to AKDT
-8 hr
3:41 AM
GMT to AKST
-9 hr
2:41 AM
GMT to AMST
-3 hr
8:41 AM
GMT to AMT
-3.83 hr
7:51 AM
GMT to ANT
-4.5 hr
7:11 AM
GMT to APT
-3 hr
8:41 AM
GMT to ARST
-2 hr
9:41 AM
GMT to ART
-3 hr
8:41 AM
GMT to AST
3 hr
2:41 PM
GMT to AWDT
9 hr
8:41 PM
GMT to AWST
8 hr
7:41 PM
GMT to AWT
-3 hr
8:41 AM
GMT to AZOMT
0 hr
11:41 AM
GMT to AZOST
0 hr
11:41 AM
GMT to AZOT
-1 hr
10:41 AM
GMT to BDST
2 hr
1:41 PM
GMT to BDT
-10 hr
1:41 AM
GMT to BEAT
2.5 hr
2:11 PM
GMT to BEAUT
2.75 hr
2:26 PM
GMT to BMT
-3.97 hr
7:43 AM
GMT to BNT
8 hr
7:41 PM
GMT to BORT
8 hr
7:41 PM
GMT to BORTST
8 hr
7:41 PM hr
7:41 PM
GMT to BOST
-3.53 hr
8:09 AM
GMT to BOT
-4 hr
7:41 AM
GMT to BRST
-2 hr
9:41 AM
GMT to BRT
-3 hr
8:41 AM
GMT to BST
0 hr
11:41 AM
GMT to BTT
6 hr
5:41 PM
GMT to BURT
6.5 hr
6:11 PM
GMT to CANT
-1 hr
10:41 AM
GMT to CAPT
-9 hr
2:41 AM
GMT to CAST
10.5 hr
10:11 PM
GMT to CAT
-10 hr
1:41 AM
GMT to CAWT
-9 hr
2:41 AM
GMT to CCT
6.5 hr
6:11 PM
GMT to CDDT
-4 hr
7:41 AM
GMT to CDT
-5 hr
6:41 AM
GMT to CEMT
3 hr
2:41 PM
GMT to CEST
2 hr
1:41 PM
GMT to CET
1 hr
12:41 PM
GMT to CGST
-1 hr
10:41 AM
GMT to CGT
-2 hr
9:41 AM
GMT to CHADT
13.75 hr
1:26 AM
GMT to CHAST
12.75 hr
12:26 AM
GMT to CHDT
-5.5 hr
6:11 AM
GMT to CHOST
10 hr
9:41 PM
GMT to CHOT
9 hr
8:41 PM
GMT to CHST
10 hr
9:41 PM
GMT to CHUT
10 hr
9:41 PM
GMT to CKHST
-9.5 hr
2:11 AM
GMT to CKT
-10 hr
1:41 AM
GMT to CLST
-3 hr
8:41 AM
GMT to CLT
-4 hr
7:41 AM

GMT to CMT
-4.27 hr
7:25 AM
GMT to COST
-4 hr
7:41 AM
GMT to COT
-5 hr
6:41 AM
GMT to CPT
-5 hr
6:41 AM
GMT to CST
-6 hr
5:41 AM
GMT to CUT
2.33 hr
2:01 PM
GMT to CVST
-1 hr
10:41 AM
GMT to CVT
-2 hr
9:41 AM
GMT to CWT
-5 hr
6:41 AM
GMT to CXT
7 hr
6:41 PM
GMT to DACT
6 hr
5:41 PM
GMT to DMT
-0.42 hr
11:16 AM
GMT to EASST
-6 hr
5:41 AM
GMT to EAST
-6 hr
5:41 AM
GMT to EAT
3 hr
2:41 PM
GMT to ECT
-5 hr
6:41 AM
GMT to EDDT
-3 hr
8:41 AM
GMT to EDT
-4 hr
7:41 AM
GMT to EEST
3 hr
2:41 PM
GMT to EET
2 hr
1:41 PM
GMT to EGST
0 hr
11:41 AM
GMT to EGT
-1 hr
10:41 AM
GMT to EHDT
-4.5 hr
7:11 AM
GMT to EMT
-7.28 hr
4:24 AM
GMT to EPT
-4 hr
7:41 AM
GMT to EST
-5 hr
6:41 AM
GMT to EWT
-4 hr
7:41 AM
GMT to FFMT
-4.07 hr
7:37 AM
GMT to FJST
13 hr
12:41 AM
GMT to FJT
12 hr
11:41 PM
GMT to FKST
-2 hr
9:41 AM
GMT to FKT
-4 hr
7:41 AM
GMT to FMT
-1.12 hr
10:34 AM
GMT to FNST
-1 hr
10:41 AM
GMT to FNT
-2 hr
9:41 AM
GMT to GALT
-6 hr
5:41 AM
GMT to GAMT
-9 hr
2:41 AM
GMT to GBGT
-3.75 hr
7:56 AM
GMT to GFT
-4 hr
7:41 AM
GMT to GHST
0.33 hr
12:01 PM
GMT to GILT
12 hr
11:41 PM
GMT to GMT
0 hr
11:41 AM
GMT to GST
4 hr
3:41 PM
GMT to GYT
-4 hr
7:41 AM
GMT to HDT
-9.5 hr
2:11 AM
GMT to HKST
9 hr
8:41 PM
GMT to HKT
8 hr
7:41 PM
GMT to HMT
-5.48 hr
6:12 AM
GMT to HOVST
8 hr
7:41 PM
GMT to HOVT
7 hr
6:41 PM
GMT to HST
-10 hr
1:41 AM
GMT to ICT
7 hr
6:41 PM
GMT to IDDT
4 hr
3:41 PM
GMT to IDT
3 hr
2:41 PM
GMT to IHST
6 hr
5:41 PM
GMT to IMT
6.95 hr
6:38 PM
GMT to IOT
6 hr
5:41 PM
GMT to IRDT
4.5 hr
4:11 PM
GMT to IRST
3.5 hr
3:11 PM
GMT to ISST
0 hr
11:41 AM
GMT to IST
2 hr
1:41 PM
GMT to JAVT
7.33 hr
7:01 PM
GMT to JCST
9 hr
8:41 PM
GMT to JDT
10 hr
9:41 PM
GMT to JMT
2.33 hr
2:01 PM
GMT to JST
9 hr
8:41 PM

GMT to JWST
8 hr
7:41 PM
GMT to KART
5 hr
4:41 PM
GMT to KDT
10 hr
9:41 PM
GMT to KMT
1.58 hr
1:16 PM
GMT to KOST
12 hr
11:41 PM
GMT to KST
8.5 hr
8:11 PM
GMT to KWAT
-12 hr
11:41 PM
GMT to LHDT
11 hr
10:41 PM
GMT to LHST
10.5 hr
10:11 PM
GMT to LINT
14 hr
1:41 AM
GMT to LKT
6.5 hr
6:11 PM
GMT to LRT
-0.73 hr
10:57 AM
GMT to LST
2.6 hr
2:17 PM
GMT to MADMT
1 hr
12:41 PM
GMT to MADST
0 hr
11:41 AM
GMT to MADT
-1 hr
10:41 AM
GMT to MALST
7.33 hr
7:01 PM
GMT to MALT
7.5 hr
7:11 PM
GMT to MART
-9.5 hr
2:11 AM
GMT to MDDT
-5 hr
6:41 AM
GMT to MDST
4.52 hr
4:12 PM
GMT to MDT
-6 hr
5:41 AM
GMT to MEST
2 hr
1:41 PM
GMT to MET
1 hr
12:41 PM
GMT to MHT
12 hr
11:41 PM
GMT to MIST
11 hr
10:41 PM
GMT to MMT
2.5 hr
2:11 PM
GMT to MOST
9 hr
8:41 PM
GMT to MOT
8 hr
7:41 PM
GMT to MPT
-6 hr
5:41 AM
GMT to MSD
4 hr
3:41 PM
GMT to MSK
3 hr
2:41 PM
GMT to MST
-7 hr
4:41 AM
GMT to MUST
5 hr
4:41 PM
GMT to MUT
4 hr
3:41 PM
GMT to MVT
5 hr
4:41 PM
GMT to MWT
-6 hr
5:41 AM
GMT to MYT
8 hr
7:41 PM
GMT to NCST
12 hr
11:41 PM
GMT to NCT
11 hr
10:41 PM
GMT to NDDT
-1.5 hr
10:11 AM
GMT to NDT
-2.5 hr
9:11 AM
GMT to NEGT
-3.5 hr
8:11 AM
GMT to NEST
1.33 hr
1:01 PM
GMT to NET
0.33 hr
12:01 PM
GMT to NFST
12.5 hr
12:11 AM
GMT to NFT
11.5 hr
11:11 PM
GMT to NMT
11.2 hr
10:53 PM
GMT to NPT
-2.5 hr
9:11 AM
GMT to NRT
12 hr
11:41 PM
GMT to NST
-3.5 hr
8:11 AM
GMT to NUT
-11 hr
12:41 AM
GMT to NWT
-2.5 hr
9:11 AM
GMT to NZDT
13 hr
12:41 AM
GMT to NZMT
11.5 hr
11:11 PM
GMT to NZST
13 hr
12:41 AM
GMT to PDDT
-6 hr
5:41 AM
GMT to PDT
-7 hr
4:41 AM
GMT to PEST
-4 hr
7:41 AM
GMT to PET
-5 hr
6:41 AM
GMT to PGT
10 hr
9:41 PM
GMT to PHOT
13 hr
12:41 AM
GMT to PHST
9 hr
8:41 PM
GMT to PHT
8 hr
7:41 PM
GMT to PKST
6 hr
5:41 PM
GMT to PKT
5 hr
4:41 PM

GMT to PLMT
7.1 hr
6:47 PM
GMT to PMDT
-2 hr
9:41 AM
GMT to PMMT
9.8 hr
9:29 PM
GMT to PMST
-3 hr
8:41 AM
GMT to PMT
-3.67 hr
8:01 AM
GMT to PNT
-8.5 hr
3:11 AM
GMT to PONT
11 hr
10:41 PM
GMT to PPMT
-4.82 hr
6:52 AM
GMT to PPT
-7 hr
4:41 AM
GMT to PST
-8 hr
3:41 AM
GMT to PWT
-7 hr
4:41 AM
GMT to PYST
-3 hr
8:41 AM
GMT to PYT
-4 hr
7:41 AM
GMT to QMT
-5.23 hr
6:27 AM
GMT to RET
4 hr
3:41 PM
GMT to RMT
1.6 hr
1:17 PM
GMT to SAST
2 hr
1:41 PM
GMT to SBT
11 hr
10:41 PM
GMT to SCT
4 hr
3:41 PM
GMT to SDMT
-4.67 hr
7:01 AM
GMT to SDT
-10 hr
1:41 AM
GMT to SET
1 hr
12:41 PM
GMT to SGT
8 hr
7:41 PM
GMT to SJMT
-5.6 hr
6:05 AM
GMT to SMT
-3.85 hr
7:50 AM
GMT to SRT
-3 hr
8:41 AM
GMT to SST
-11 hr
12:41 AM
GMT to SWAT
1.5 hr
1:11 PM
GMT to TAHT
-10 hr
1:41 AM
GMT to TBMT
2.98 hr
2:40 PM
GMT to TKT
-11 hr
12:41 AM
GMT to TLT
9 hr
8:41 PM
GMT to TMT
3.42 hr
3:06 PM
GMT to TOST
14 hr
1:41 AM
GMT to TOT
13 hr
12:41 AM
GMT to TVT
12 hr
11:41 PM
GMT to UCT
0 hr
11:41 AM
GMT to ULAST
9 hr
8:41 PM
GMT to ULAT
8 hr
7:41 PM
GMT to UTC
0 hr
11:41 AM
GMT to UYHST
-2.5 hr
9:11 AM
GMT to UYST
-2 hr
9:41 AM
GMT to UYT
-3 hr
8:41 AM
GMT to VET
-4.5 hr
7:11 AM
GMT to VUST
12 hr
11:41 PM
GMT to VUT
11 hr
10:41 PM
GMT to WAKT
12 hr
11:41 PM
GMT to WARST
-3 hr
8:41 AM
GMT to WART
-4 hr
7:41 AM
GMT to WAST
2 hr
1:41 PM
GMT to WAT
1 hr
12:41 PM
GMT to WEMT
2 hr
1:41 PM
GMT to WEST
1 hr
12:41 PM
GMT to WET
0 hr
11:41 AM
GMT to WFT
12 hr
11:41 PM
GMT to WGST
-2 hr
9:41 AM
GMT to WGT
-3 hr
8:41 AM
GMT to WIB
7 hr
6:41 PM
GMT to WIT
9 hr
8:41 PM
GMT to WITA
8 hr
7:41 PM
GMT to WMT
1.4 hr
1:05 PM
GMT to WSDT
14 hr
1:41 AM
GMT to WSST
-11.5 hr
12:11 AM
GMT to XJT
6 hr
5:41 PM
GMT to YDDT
-7 hr
4:41 AM
GMT to YDT
-8 hr
3:41 AM
Enter any time in India Standard Time (IST) and find the corresponding asia/kabul time using this Time Calculator. India Standard Time (IST) is a UTC +05:30 timezone offset where as GMT is a UTC 0:0 timezone offset. Time difference between India Standard Time (IST) and GMT is 5:30 hours ie., GMT time is always 5:30 hours ahead of India Standard Time (IST). This India Standard Time (IST) to GMT time converter is an online time calculator tool which will help you find India Standard Time (IST) time in GMT time.
View, compare and convert GMT-4 to IST – Convert Greenwich Mean Time to India Standard Time – Time zone, daylight saving time, time change, time difference with other cities. Convert time between multiple locations, check timezone time, city time, plan travel time, flight arrival time, conference calls and webinars across all time zones. This time zone converter lets you visually and very quickly convert GMT to IST and vice-versa. Simply mouse over the colored hour-tiles and glance at the hours selected by the column. GMT stands for Greenwich Mean Time. IST is known as India Standard Time.
Near By Timezones
Cities In India Standard Time timezone.
The T-80 is a rank II Soviet light tank with a battle rating of 2.0 (AB) and 2.3 (RB/SB). It was introduced during the Closed Beta Test for Ground Forces before Update 1.41. An upgrade over the T-70, the T-80 introduces better armour and an extra crew member to increase the tank's survivability in the battlefield. Just like the previous T-70, the T-80 boasts strong frontal armour and high mobility in a compact package.
Major airports in India Standard Time timezone
Indira Gandhi International Airport,


New Delhi, India (DEL)

Chhatrapati Shivaji International Airport,


Mumbai, India (BOM)

Bengaluru International Airport,


Bangalore, India (BLR)

Chennai International Airport,


Chennai, India (MAA)

Hyderabad International Airport,


Hyderabad, India (HYD)
Popular in Timezone
Gmt To India Time Difference
You may also like