High quality Eve Online gifts and merchandise. Inspired designs on t-shirts, posters, stickers, home decor, and more by independent artists and designers from around the world. All orders are custom made and most ship worldwide within 24 hours. CCP develops cutting edge, massively multiplayer online games. CCP's EVE Online combines space exploration, political intrigue, and massive PVP combat with breathtaking visuals and an unparalleled community.
Freeburn - EVE Online Route Builder Fly safe o7. You should be logged in. Developed by Alexander en Tilavine. The final o7 show of the year! We had a visit from Content Designer CCP RedDawn, we spoke to Nashh Kadavr about an exciting in-game event hes involved.o7: The EVE Online Show recorded live from CCP HQ in Iceland, shining a light on the actions of players and developers alike. On this episode we talked to.o7: The EVE Online Show airs live from CCP HQ in Iceland and shines a light on the. 7o is the BNI o7. O/ is waving your hands. All could be used interchangeably. I traced it of an image I found! I play eve echoes, but an Ibis is an.
I was introduced to Eve in a Veterans Hospital whilst convalescing. I played on a crappy laptop, settings all set to potato. It was invaluable escapism during a painful time. A few years latter I came back to Eve whilst studying at Uni. I love playing Eve and its community. However it is addictive like a drug.
Current RL time pressures prohibit more than forum reading at work, but even that is unprofessional, and the Forums are addictive in their own right.
I have enjoyed conversing with you all, even Codies. And respect Falcons moderation reference the last thread I created in Out of Pod Experiences. ( it was as if my subconscious was saying I have to go, RL is calling )
This is my main, I will be closing all five omega accounts and selling my Big Toys in Low.

Someone deserving in the next few weeks will have a few iskies dropped in their account. Enjoy the surprise.
A big plug for the veterans Discord Channel and Vet Incursion groups, I valued chewing the fat.
I tried to play in the spirit of Veers (but without his gud nature on the Forums). I hope another Pale Rider arrives in C&P to take his place. War thunder vs world of tanks reddit.
All players must leave Eve eventually, like faint memories of daring do in locked forgotten threads.
Best wishes. Hope Eve gets bigger and better in the future.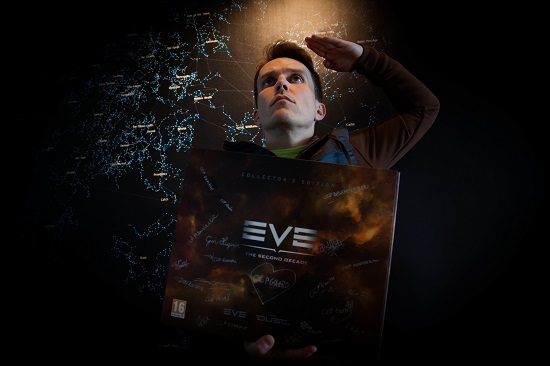 o7

There are a number of keyboard shortcuts / keyboard controls that offer alternatives for mouse control of the Eve client. These can be found in the client's Configuration menu and can be re-assigned to suit a player's preference.
The defaults listed are current as of Odyssey 1.1.1. Bindings listed with the are not able to be modified.
Window
| Command | Shortcut |
| --- | --- |
| Force fade from black | Shift-Backspace |
| Manage Nearest Control Tower | (None) |
| Open Agent Finder | (None) |
| Open Assets | Alt-T |
| Open Bounty Office | (None) |
| Open Calculator | (None) |
| Open Calendar | (None) |
| Open Capital Ship Navigation | (None) |
| Open Cargo Hold of Active Ship | (None) |
| Open Certification Planner | (None) |
| Open Channels | (None) |
| Open Character Re-customization | (None) |
| Open Character Sheet | Alt-A |
| Open Compare Tool | (None) |
| Open Config Menu | (None) |
| Open Contracts | (None) |
| Open Corp Deliveries | (None) |
| Open Corporation Panel | (None) |
| Open Drone Bay Of Active Ship | (None) |
| Open EVE Menu | |
| Open Factional Warfare | (None) |
| Open Fitting Service | Alt-F |
| Open Fleet | (None) |
| Open FPS Monitor | Ctrl-F |
| Open Fuel Bay Of Active Ship | (None) |
| Open Hangar Floor | Alt-G |
| Open Help | F12 |
| Open Insurance Outlet | (None) |
| Open Inventory | Alt-C |
| Open Journal | Alt-J |
| Open Log | (None) |
| Open Loyalty Point Store | (None) |
| Open Mail | Alt-I |
| Open Map Browser | F11 |
| Open Map | F10 |
| Open Market | Alt-R |
| Open Medical | (None) |
| Open New Message | (None) |
| Open Noble Exchange | (None) |
| Open Notepad | (None) |
| Open Ore Hold Of Active Ship | (None) |
| Open Overview Settings | (None) |
| Open People And Places | Alt-E |
| Open Repair Shop | (None) |
| Open Reprocessing Plant | (None) |
| Open Scanner | Alt-D |
| Open Science & Industry | Alt-S |
| Open Ship Config | (None) |
| Open Ship Hangar | Alt-N |
| Open Sovereignty Dashboard | (None) |
| Open Station Management | (None) |
| Open Training Queue | Alt-X |
| Open Tutorials | (None) |
| Open Wallet | Alt-W |
| Set Chat Channel Focus | Space |
| Set Overview Focus | Alt-Space |
Combat
| Command | Shortcut |
| --- | --- |
| Activate Defense Mode | Shift-1 |
| Activate Propulsion Mode | Shift-3 |
| Activate Sharpshooter Mode | Shift-2 |
| Align to | A |
| Approach | Q |
| Decrease Probe Scan Range | (None) |
| Dock/Jump/Activate gate | D |
| Increase Probe Scan Range | (None) |
| Keep at Range | E |
| Lock target | Ctrl |
| Look at | Alt |
| Orbit | W |
| Show info | T |
| Tag item as: 1 | 1 |
| Tag item as: 2 | 2 |
| Tag item as: 3 | 3 |
| Tag item as: A | 4 |
| Tag item as: B | 5 |
| Tag item as: C | 6 |
| Tag item as: X | (None) |
| Tag item as: Y | (None) |
| Tag item as: Z | (None) |
| Tag item from sequence: 1 through 9 | (None) |
| Tag item from sequence: 1, 2 or 3 | 7 |
| Tag item from sequence: A through I | (None) |
| Tag item from sequence: A, B or C | 8 |
| Tag item from sequence: X, Y or Z | 9 |
| Toggle lock target | (None) |
| Unlock target | Ctrl-Shift |
| Warp to | S |
General
| Command | Shortcut |
| --- | --- |
| Back | MOUSE4 |
| Browse Window Menu Upwards | Ctrl-Shift-Tab |
| Browse Window Menu | Ctrl-Tab |
| Close Active Window | Ctrl-W |
| Close All Windows | Ctrl-Alt-W |
| Close modal windows and open config menu | Esc |
| Confirm | Enter |
| Copy | Ctrl-C |
| Cut | Ctrl-X |
| Enter Captain's Quarters | (None) |
| Enter Ship Hangar | (None) |
| Exit Station | (None) |
| Forward | MOUSE5 |
| Hide Mouse Cursor | Alt-F9 |
| Log off | (None) |
| Minimize Active Window | (None) |
| Minimize All Windows | (None) |
| Next stacked window | Ctrl-Shift-Page Down |
| Next Tab | Ctrl-Page Down |
| Open Monitor | Ctrl-Alt-Shift-M |
| Paste | Ctrl-V |
| Previous stacked window | Ctrl-Shift-Page Up |
| Previous Tab | Ctrl-Page Up |
| Print screen | PRINTSCREEN |
| Quit Game | Alt-Shift-Q |
| Radial Menu | (None) |
| Reset Monitor | Ctrl-Alt-Enter |
| Select All | Ctrl-A |
| Tab between edit fields | Shift-Tab |
| Tab between edit fields | Tab |
| Toggle Audio | Ctrl-Alt-Shift-F12 |
| Toggle effects | Ctrl-Alt-Shift-E |
| Toggle turret effects | Ctrl-Alt-Shift-T |
| Toggle User Interface Visibility | Ctrl-F9 |
| Toggle Windowed | Alt-Enter |
Navigation
| Command | Shortcut |
| --- | --- |
| Accelerate | Num + |
| Broadcast: At Location | (None) |
| Broadcast: Cycle Fleet Broadcast Recipients | (None) |
| Broadcast: In Position At | (None) |
| Broadcast: Jump to Beacon | (None) |
| Broadcast: Need Armor | (None) |
| Broadcast: Need Backup | (None) |
| Broadcast: Need Capacitor | (None) |
| Broadcast: Need Shield | (None) |
| Broadcast: Request That the Fleet Hold Position | (None) |
| Broadcast: Spotted the Enemy | Z |
| Broadcast: Target (Selected) | X |
| Decelerate | Num - |
| Save Location | CTRL-B |
| Select next target | Alt-Right |
| Select previous target | Alt-Left |
| Set Full Speed | Alt-Ctrl-Space |
| Stop Ship | Ctrl-Space |
| Toggle Autopilot | Ctrl-S |
| Toggle show all brackets | Alt-Z |
| Toggle show no brackets | Alt-Shift-Z |
| Toggle Special Bracket Display | Alt-Shift-X |
| Toggle tactical overlay | Ctrl-D |
| Tracking Camera: Toggle point camera to selected item | C |
| Zoom In | (None) |
| Zoom Out | (None) |
Modules
| Command | Shortcut |
| --- | --- |
| Activate High Power Slot 1 | F1 |
| Activate High Power Slot 2 | F2 |
| Activate High Power Slot 3 | F3 |
| Activate High Power Slot 4 | F4 |
| Activate High Power Slot 5 | F5 |
| Activate High Power Slot 6 | F6 |
| Activate High Power Slot 7 | F7 |
| Activate High Power Slot 8 | F8 |
| Activate Low Power Slot 1 | Ctrl-F1 |
| Activate Low Power Slot 2 | Ctrl-F2 |
| Activate Low Power Slot 3 | Ctrl-F3 |
| Activate Low Power Slot 4 | Ctrl-F4 |
| Activate Low Power Slot 5 | Ctrl-F5 |
| Activate Low Power Slot 6 | Ctrl-F6 |
| Activate Low Power Slot 7 | Ctrl-F7 |
| Activate Low Power Slot 8 | Ctrl-F8 |
| Activate Medium Power Slot 1 | Alt-F1 |
| Activate Medium Power Slot 2 | Alt-F2 |
| Activate Medium Power Slot 3 | Alt-F3 |
| Activate Medium Power Slot 4 | Alt-F4 |
| Activate Medium Power Slot 5 | Alt-F5 |
| Activate Medium Power Slot 6 | Alt-F6 |
| Activate Medium Power Slot 7 | Alt-F7 |
| Activate Medium Power Slot 8 | Alt-F8 |
| Reload Ammo | Ctrl-R |
| Toggle Overload on High Power Rack | Ctrl-3 |
| Toggle Overload on High Power Slot 1 | Shift-F1 |
| Toggle Overload on High Power Slot 2 | Shift-F2 |
| Toggle Overload on High Power Slot 3 | Shift-F3 |
| Toggle Overload on High Power Slot 4 | Shift-F4 |
| Toggle Overload on High Power Slot 5 | Shift-F5 |
| Toggle Overload on High Power Slot 6 | Shift-F6 |
| Toggle Overload on High Power Slot 7 | Shift-F7 |
| Toggle Overload on High Power Slot 8 | Shift-F8 |
| Toggle Overload on Low Power Rack | Ctrl-1 |
| Toggle Overload on Low Power Slot 1 | Ctrl-Shift-F1 |
| Toggle Overload on Low Power Slot 2 | Ctrl-Shift-F2 |
| Toggle Overload on Low Power Slot 3 | Ctrl-Shift-F3 |
| Toggle Overload on Low Power Slot 4 | Ctrl-Shift-F4 |
| Toggle Overload on Low Power Slot 5 | Ctrl-Shift-F5 |
| Toggle Overload on Low Power Slot 6 | Ctrl-Shift-F6 |
| Toggle Overload on Low Power Slot 7 | Ctrl-Shift-F7 |
| Toggle Overload on Low Power Slot 8 | Ctrl-Shift-F8 |
| Toggle Overload on Medium Power Rack | Ctrl-2 |
| Toggle Overload on Medium Power Slot 1 | Alt-Shift-F1 |
| Toggle Overload on Medium Power Slot 2 | Alt-Shift-F2 |
| Toggle Overload on Medium Power Slot 3 | Alt-Shift-F3 |
| Toggle Overload on Medium Power Slot 4 | Alt-Shift-F4 |
| Toggle Overload on Medium Power Slot 5 | Alt-Shift-F5 |
| Toggle Overload on Medium Power Slot 6 | Alt-Shift-F6 |
| Toggle Overload on Medium Power Slot 7 | Alt-Shift-F7 |
| Toggle Overload on Medium Power Slot 8 | Alt-Shift-F8 |
Movement
| Command | Shortcut |
| --- | --- |
| Move Backward | S |
| Move Forward | W |
| Move Left | A |
| Move Right | D |
Drones
| Command | Shortcut |
| --- | --- |
| All Drones: Engage | F |
| All Drones: Return and Orbit | Shift-Alt-R |
| All Drones: Return to Drone Bay | Shift-R |
| Drone Settings: Toggle Aggressive/Passive | (None) |
| Drone Settings: Toggle Focus Fire | (None) |
| Fighter Settings: Toggle Attack and Follow | (None) |
| Launch Drones | (None) |
| Reconnect To Lost Drones | (None) |
Fighters
| Command | Shortcut |
| --- | --- |
| Deselect All Fighters | (None) |
| Launch All Fighters | (None) |
| Launch Selected Fighters | (None) |
| Recall All Fighters | (None) |
| Recall Selected Fighters | (None) |
| Select All Fighters | (None) |
| Toggle Selection of Tube 1 | (None) |
| Toggle Selection of Tube 2 | (None) |
| Toggle Selection of Tube 3 | (None) |
| Toggle Selection of Tube 4 | (None) |
| Toggle Selection of Tube 5 | (None) |
| Toggle Ship Selection | (None) |
O7 Meaning
Character Creation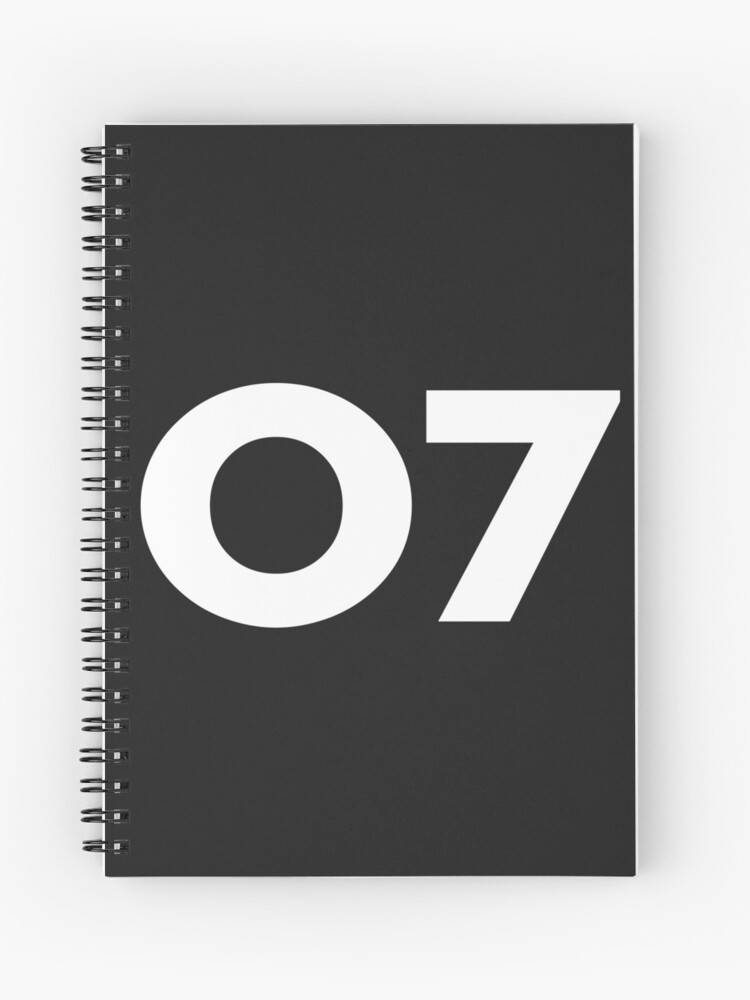 | Command | Shortcut |
| --- | --- |
| Pick Portrait 1 | F1 |
| Pick Portrait 2 | F2 |
| Pick Portrait 3 | F3 |
| Pick Portrait 4 | F4 |
Eve Online O7 Meaning
Start by pressing 'Esc' to access the in-game menu
O7 Salute
Retrieved from 'https://wiki.eveuniversity.org/index.php?title=Keyboard_controls&oldid=169062'