http://store.markeedragon.com/affiliate.php?id=4&redirect=index.php?cat=4 Special Viewer Discount or Bonus. YOUR CHOICE! Want a bonus on your EVE new account, Plex or Aurum? Use the discount code of 'discount' and get 3% off your order. Or want 3.3% cash back for even more savings? Use bonus code 'bonus' and get 3.3% credit in your account for future purchases This is for a limited time and the discount/bonus codes may be changed or removed at any time. The discount / bonus is provided by Markee Dragon Game Codes and we are an authorized CCP reseller. Codes delivered in 20 minutes or less.
Want to Try EVE for free? Get it here: http://secure.eveonline.com/signup/?invc=d6baec26-231d-4ced-9cd2-1a8b3713d72d&action=buddy
Want to get rid of your day job and be your own boss? Markee Dragon is sharing how he does it with a step by step guide to independence. Get it here: http://jedimarketingtricks.com/sp1/
We do a monthly giveaway and you can get a free entry for it here: http://store.markeedragon.com/affiliate.php?id=4&redirect=index.php?cat=18 No purchase required.
Join us for chat in Discord https://discord.gg/markeedragon Discord is a new chat and voice application we are using.
This is a simulcast of http://twitch.tv/markeedragon . You can watch here live on YouTube and talk in chat. but for the giveaways mentioned on the show those currently only work in Twitch chat. You do not have to watch on Twitch. You only need to be in the Twitch chat to get in on the giveaways.
WTFast is what I use to improve my connection to EVE. I get at least a 20% improvement at all times. Try it here: http://www.wtfast.com/markeedragon
Videos
How to convert Loyalty Points This video shows how we decided what items to use. Items Sold. https://www.youtube.com/watch?v=rnv4eW9hwP0 What worked Successful conversion of 1m LP to 1.5b ISK in 13 days. https://www.youtube.com/watch?v=eiGEj4XhKt0
Hauling Introduction https://www.youtube.com/watch?v=7NjY9aU-uBQ Hauling is a great secondary income. Market Blue Line Hauling is a great secondary income.
EVE Sites Mentioned on the Show
Faction Warfare See the tier listings here. http://www.factionwarfare.com/
LP Store Conversion See what LP items are currently worth on the market. https://www.fuzzwork.co.uk/lpstore/
Daopa's LP Stores Database LP store items information http://www.ellatha.com/eve/LP-Stores
EVE Central Current values for most all items in game. http://eve-central.com/
EVE Assets Manager Find your stuff. Know where your money is sitting! http://eve.nikr.net/jeveasset
EVE Markets Market history data. http://eve-markets.net/
EVEPraisal Quick values for your loot and other market actions. http://evepraisal.com/
EVE Maps All kinds of map related information. http://evemaps.dotlan.net/
EVE Vippy - Wormhole mapping and path tracking. http://www.eve-vippy.com
EVE University EVE Wiki http://wiki.eveuniversity.org/Main_Page
Gallente Militia Gillente FW Ship Fits http://gallentemilitia.blogspot.com/
Osmium Hands Down The Best Ship Fit Site / Tool. http://o.smium.org/
EVE Offline Server status and history http://www.eve-offline.net/
Live shows Schedule: https://docs.google.com/spreadsheets/d/1zQZoKQnzGRgWXBefzGKlyfDppGQWzJy6PafWm-4c4sQ/edit#gid=0
Live footage of swatting http://www.twitch.tv/markeedragon/v/13137147
News Article: http://evenews24.com/2015/08/28/first-day-of-youtube-gaming-markeedragon-gets-swatted/
Music by Monstercat http://www.mostercat.com
15 Bitnami Modules for XAMPP and counting. Click on an app to start your download, then follow the installation instructions. OS X native modules have been deprecated. Please use XAMPP-VM for OS X and the Linux version of the add-ons. Bitnami provides a free all-in-one tool to install Drupal, Joomla!, WordPress and many other popular open source apps on top of XAMPP. OS X native modules have been deprecated. Please use XAMPP-VM for OS X and the Linux version of the add-ons. Check our FAQs for more info. Xampp download bitnami.
This mod adds the Caldari graphical culture to Stellaris. It is standalone and compatible with all other mods.
EVE Online COSMOS / High-Sec Caldari.
Eve Online is the world's largest MMO RPG universe rich in adventure, as player corporations compete in a massively multiplayer online space game. The Caldari Navy is a standing fleet of ships assigned to patrol the Caldari borders and protect Caldari interests abroad. It possesses little-to-no authority within Caldari space, and is supported by a mandatory assignment of ships, manpower, and resources provided by each of the ultracorporations.
Corax
The Corax adheres to the well-established Caldari design philosophy that there is strength in numbers, and that the messages sent to an enemy should be strong and unequivocal. This applies equally to peace talks as it does to actual engagements on the battlefield - there should be no doubt in the strength of Caldari spirit, nor in the fact that when one blow has been struck, others are going to follow.
As such, the Corax does not pepper its opponents with pellets from a gun, nor does it toast them with continuous beams of light. Instead, it delivers strong, hard-hitting payloads at a pace that's not only steady, but rapid enough to rock its targets and knock them off-balance.
Caldari Destroyer bonuses (per skill level):
5% bonus to kinetic Light Missile and Rocket damage
10% bonus to Light Missile and Rocket explosion velocity
Role Bonus: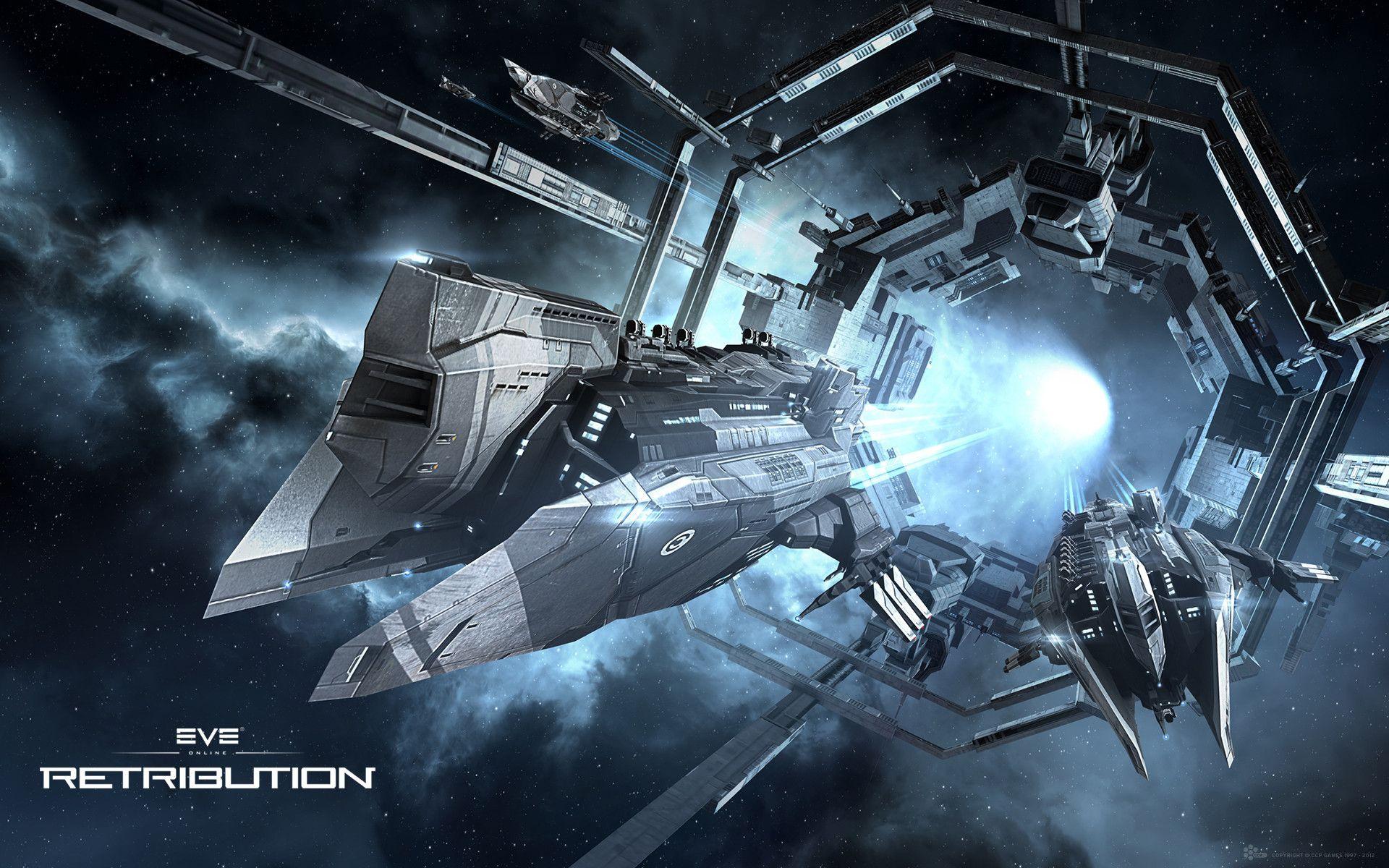 50% bonus to Light Missile and Rocket max velocity
hitpoints
EM
resistance
explosive
resistance
kinetic
resistance
thermal
resistance
uniformity *
Shield:
1000
0.75 %
Armor:
750
0.75 %
Structure:
750
1 %
* Threshold below which damage starts 'bleeding' through to the lower level
Powergrid output:

53 MW

CPU output:

210 Tf

Calibration:

400 points

Capacitor:

500 GJ

High slots:

7

Med slots:

4

Low slots:

2

Turret hardpoints:

0

Launcher hardpoints:

7

Rig slots (size):

3 (Small)
Max locked targets:

7

Max targeting range:

45000 M

Radar sensors:

- points

Ladar sensors:

- points

Magnetometric sensors:

- points

Gravimetric sensors:

12 points

Signature radius:

69 M

Scan resolution:

475 Mm

Scan speed:

5000 S
Mass:

1750000 kg

Volume:

52000 m3

Cargo capacity:

450 m3

Maximum velocity:

235

Warp speed:

4.5

Inertia modifier:

2.7
Armor Reinforcement
Core Spaceship Operation
Gravimetric Target Management
Navigation
Shield Tanking
Small Missiles
Tackling
Capacitor Capacity

500

Capacitor Recharge time

320000
Drone Bandwidth

0

Drone Capacity

0
Heat Attenuation

0.79

Ship Warp Speed

1

Power Load

0

Item Damage

0

Meta Level

0
Eve Online Caldari Ships
Tritanium:

57000

Pyerite:

24000

Mexallon:

8400

Isogen:

1590

Nocxium:

7

Zydrine:

14

Megacyte:

14
Blueprint:

Corax Blueprint

Tech level:

1
Eve Online Caldari Ship Tree
Fuzzwork blueprint calculator
Tritanium:

57000

Pyerite:

24000

Mexallon:

8400

Isogen:

1590

Nocxium:

7

Zydrine:

14

Megacyte:

14

Morphite:

0
Eve Online Caldari Destroyers