Chakkapazham (ചക്കപ്പഴം) Serial Cast, Crew, Story, Aami Surendran Latest Trending Photoshoot; Mounaragam ( മൗനരാഗം ) Asianet serial Mounaragam Pre wedding photoshoot viral, Kerala hot pre wedding. Praveen Bennett is an TV serial director, who works predominantly in Tamil television industry.
Chakka Pazham Serial Latest Episode 78 Chakkappazham is one of the highly awaited sitcoms in the Malayalam television industry. The show launched on Flowers TV on 10 August 2020. Chakka Pazham is directed by R. Unnikrishnan, who is the director of many superhit serials like Marimayam, Thattem Mutteem, and Uppum Mulakum.
0 Aswathy Sreekanth is a famous anchor and serial actress in Malayalam television. Her latest serial is Chakkapazham in flowers tv. Here is her latest cute and hot photoshoot.
Chakkapazham is a superhit sitcom(situational comedy) running successfully on Flowers TV. Serial is airing at 10.00 pm Monday to Friday. Chakkapazham is a realistic serial with lot of comedy without any usual drama in normal serials.
Famous tv anchor Aswathy Sreekanth and Marimayam fame S P Sreekumar is playing lead roles. Aswathy as Asha and Sreekumar as Uthaman.
This sitcom is directed by Uppum Mulakum director R Unnikrishnan. Serial is written by Shameer Khan and produced by Flowers TV. Steelcase reply task chairs. R Unnikrishnan is the director of many superhit serials like Marimayam, Thattem Mutteem and Uppum Mulakum.
Chakkapazham serial Story
Story of Chakkapazham serial revolves around life of Uthaman and wife Asha. Uthaman is a compounder in a Veterinary Hospital. Asha is house wife.
Uthaman's sister Pinky is married to her maternal cousin Shivan. Shivan is a police constable. Uthaman's brother Kunjunni is unemployed.
Chakkapazham Serial Cast
Uthaman's father Kunjunni is a retired from flag waving job. But he told everyone that he was a pilot. His wife Lalitha was an air hostess.
Chakkapazham progress through day to day events in this family.
Chakkapazham serial Cast
S P Sreekumar as Uthaman
Aswathy Sreekanth as Asha
Shruthi Rajnikanth as Pinky / Painkili Shivan
Mohammed Raffi as Sumesh Kunjunni / Thurumb Sumesh, Uthaman's brother
Arjun Somasekhar as Shivan, Pinky's husband
Amal Rajdev as Kunjunni, Uthaman's father
Sabeeta George as Lalitha Kunjunni, Uthaman's mother
Lakshmi as Pallavi Uthaman(Palli), Uthaman's child
Aryan as Shambu Uthaman, Uthaman's child
Sadhika Suresh Menon as Aami Uthaman, Uthaman's child
Raihu as Kannan, Pinky's son
Indira Devi as Dinkiri Muthassi
Chakkapazham Serial Actors Real Names
Chakkapazham serial Crew
Directed by – R Unnikrishnan
Written by – Shameer Khan
Produced by – Flowers TV
Edited by – Giri Shankar and Dileep
Chakkapazham New Episodes
Chakkapazham serial photo gallery
Incoming search terms:
Chakkapazham Serial Episode 25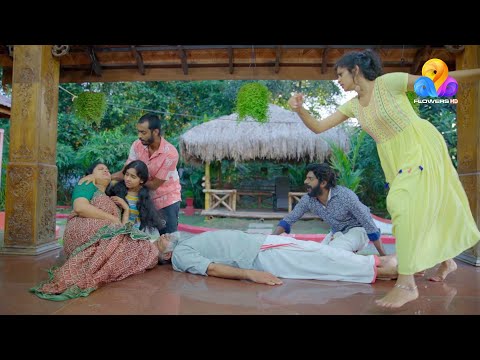 Chakkappazham 155
chakkapazham
chakkapazham serial
chakkapazham serial cast
chakkapazham cast
chakkappazham actress name