Boss Design Sonatec Task Chair
'In business, the use of teamwork has become much more prevalent, because so many issues, challenges and problems facing organizations now require expertise, information and capabilities that are beyond the scope of one person,' said David Lewin, the Neil H. Jacoby Chair in Management and professor of human resources & organizational behavior. Irene House Modern Mid-Back Tufted Velvet Fabric Computer Desk Chair Swivel Adjustable Accent Home Office Task Chair Executive Chair with Soft Seat (Pink Mauve) 4.6 out of 5 stars 1,278 $156.80.
Published by UCLA Anderson School of Management
Sample features provided here. Click to download the entire issue (PDF).
The Straight-Talk Artist
Culbert's interest in the concept of bullsh*t began when he read the essay, 'On Bullsh*t,' by Princeton University philosopher Harry Frankfurt. Frankfurt defined bullsh*t by what it isn't -- it isn't lying. Frankfurt's take is that if you're going to lie, you have to think about the truth as you know it and then decide to say something different. Complete article >
Out of Many, One
If asked to list what would be especially important to ensure success for almost any job description, most people would include some reference to one category -- people skills. The ability to work well with others is widely understood to be an indispensable capability, irrespective of the enterprise in which a person is engaged. Complete article >
Inaugural Global Business Leadership Competition
The world's economies and markets are now so inextricably connected that they cannot be effectively considered in isolation. Business schools worldwide are responding by becoming increasingly international in their focus. Today's leaders must be prepared to handle the challenges of doing business on a global scale. Complete article >
Second Annual Wilbur K. Woo Greater China Business Conference
As China's relevance on the international stage continues to grow, many around the world are taking notice. UCLA Anderson School of Management turned its attention to the burgeoning superpower as well, as it hosted the second annual Wilbur K. Woo Greater China Business Conference. Complete article >
UCLA Anderson Announces $100-Million Campaign
UCLA Anderson has embarked on a campaign to raise the funds necessary to support its strategic priorities, ensuring that the school remains among the global leaders in research and management education. Complete article >
The Hidden Homeless
It is sadly all too common to see individuals living on the street in the Los Angeles area, but the homeless families are often hidden from view. Nevertheless, with increasing job loss and foreclosures in the housing sector, it isn't difficult to see why there are more in need of help. Complete article >
The Straight-Talk Artist
Sam Culbert and the Quest for More Authentic Workplace Communication
Sam Culbert is full of it.
No, not that 'it' -- though Culbert will no doubt refer to the familiar verbal compost heap soon enough. No, what the UCLA Anderson professor is full of -- among many other things -- is genuine enthusiasm for dissecting organizational communication and an expertise in turning that analysis into more meaningful messaging.
In his 2001 book, 'Don't Kill the Bosses,' co-authored with UCLA Anderson faculty member John Ullmen (Ph.D. '01), Culbert explored the dynamics of the corporate superior/subordinate relationship. (The book was written when Culbert was Ullmen's doctoral chairman.) There he established that this duo functions best when open and honest dialogue exists and subordinates feel free to be forthright.
Now, Culbert is back with 'Beyond Bullsh*t, Straight-Talk at Work,' (www.straighttalkatwork.com) a manual, if you will, for navigating the byzantine layers of communication one encounters in the workplace. More than just serving as a road map, the book seeks to elevate the reader's conversational interactions above the norm and toward more effective exchanges.
(A word about the asterisk: It may seem ironic that an advocate of straight-talk was reticent when it came to the spelling of bullsh*t in his new book. However, Culbert acknowledges that there are times when straight-talk is not possible or desirable. Thus, in order to ensure the greatest possible readership, he fudged the spelling, hoping to get the work into the hands of those who need it most. In the spirit of the book, Assets bows to a similar conceit.)
Straight-Talk Versus Bullsh*t
Whether lecturing students or conversing one-on-one, Culbert is deliberate in his choice of words. The listener senses that he's choosing each word carefully, considering the implication of what he's saying while he's saying it. It's reminiscent of the way a psychologist speaks to a patient -- mindful always that their words can have an impact.
Culbert's interest in the concept of bullsh*t began when he read the essay, 'On Bullsh*t,' by Princeton University philosopher Harry Frankfurt. Frankfurt defined bullsh*t by what it isn't -- it isn't lying. Frankfurt's take is that if you're going to lie, you have to think about the truth as you know it and then decide to say something different. With bullsh*t, you don't consider the truth; you think about what you need to say to get another's support.
Culbert had an epiphany. 'It suddenly dawned on me,' he said. 'This is what I've been dealing with my entire life. This is what goes on in every organization most of the time.'
Straight-talk is something else. 'Straighttalk is very different from either bullsh*t or lying. It is like lying to the extent that you think about the truth as you know it, but unlike lying, you try to get as close as you can to relaying the truth in a way that's functional to the relationship,' said Culbert. 'Straight-talk is like bullsh*t, in that you don't forget about your own self-interest. However, straight-talk is unlike bullsh*t, because you're thinking not only about your own needs but also about how to take into account your interest in helping the other guy succeed. 'So, straight-talk is, by definition, reciprocal. Culbert also explained that before you can help a colleague with his or her agenda, you need to know what it is and why it is important to them.
There is a final dimension to straight-talk. It must be ethical. Though they are considering each other's needs, two people are not engaging in straight-talk if their conversation becomes conspiratorial or collusive. The larger group -- a department or the whole company -- must be considered with no harm done.
The Acknowledgement of Self-Interest
In 'Beyond Bullsh*t,' Culbert makes liberal use of analogy, beginning each chapter with a vignette, mostly culled from his 40 years as an organizational consultant. His goal was to make the scenarios recognizable and personally applicable. One of his favorites involves the game of billiards. In billiards, the objective is to score points by sinking balls. In workplace relationships, the objective is to get results on the job. In billiards, it is crucial to leave the cue ball in place after each play to be able to sink another ball. Thus it is with workplace relationships, they must remain intact to be able to advance future goals. However, Culbert clarified that a focus on relationships is not office politics. It's not, 'I take care of you, and you take care of me.' Healthy straight-talk is, 'I can be open with you and know that you'll be straight with me in return.'
Culbert also warned that straight-talk is not telling another person everything you believe is true. There are limits. He advises against telling someone a truth they aren't ready to hear or a truth that will damage their self-esteem. Spin is sometimes necessary to file down rough edges of truth that could do harm, and sometimes people need their facades. Culbert also admitted that organizations need a certain amount of bullsh*t as well (he calls it corporate WD-40) to help avoid confrontation and maintain civility. Being too blunt lacks the consideration of the other that is necessary in straight-talk. It is the mutual recognition of self-interest that makes straight-talk possible and lessens both the need for bullsh*t and the potential harm of the absolute truth you know.
'The basic schism in the organizational world is that it is not acceptable to acknowledge your self-interest, because you will be discredited,' Culbert said. 'You'll be thought of as selfish or biased, and your effective contributions won't be recognized. Every decision in the business world is justified as good for the organization. That is why three-minute decisions take four hours. Everyone has layers of self-interest in whatever they are advocating that they need to defend as being best for the company.'
In a straight-talk relationship, self-interest is on the table.'When I know what you're advocating is going to make you more productive, because your needs are being met, I become more willing to make accommodations,' Culbert said.'I become more interested in finding the win for you, the win for me and the win for the company.'
Don't Kill The Bosses .. Again!
As in his prior book, Culbert revisits the boss/subordinate relationship in 'Beyond Bullsh*t. 'He considers this analysis perhaps the most important, since this relationship tends to be the most toxic in corporate settings. More than anything, he rails against what he considers to be the most noxious organizational interactions, the annual pay and performance review. Culbert believes that it undercuts collaboration, because only the bosses' reality becomes relevant when, in fact, both parties have a reality that matters. 'It is very corrosive if bosses speak as if their reality trumps their subordinates,' Culbert said.'In those situations, bullsh*t reigns supreme. It becomes a political imbalance between the two.'
Culbert added that the review all too often neglects to account for the fact that bosses play a large role in the success or failure of their subordinates. As bosses critique their charges, they fail to analyze whether or not they contributed to achievements or disappointments. Instead, Culbert advocates for a performance preview that includes discussion of past interactions and future goals with decisions about what both parties need to do going forward. (A Culbert essay on the dangers of performance reviews received an entire page of coverage in the Oct. 20, 2008, Wall Street Journal.)
'My definition of a good leader and the function of leadership has been the same for 40 years,' Culbert said. 'The leader is the person who stages for the operatives to be most effective, and that requires a good relationship.'
Just Listen
'Beyond Bullsh*t' steadfastly advocates that a straight-talk relationship requires both parties to be sensitive to each other, which includes understanding cultural differences. While noting that you can't talk to someone from Japan the same way you talk to someone from America, Culbert believes that cultural stereotyping presents some hazards as well. 'I think diversity is as individual as fingerprints,' he said.
The final chapter of Culbert's book opens with a quick story from Thomas Friedman (Pulitzer Prize winning author of 'The World Is Flat') about why Syrians were willing to speak with a Jewish reporter. Friedman noted, 'Listening is a sign of respect .. if you just listen to people and what they have to say, it's amazing what they'll allow you to say back.'
Straight-talk relationships cannot exist without listening. When you're listening, you're letting the other person put himself in context, creating expectations that they have been understood and their thoughts are being considered. 'Unfortunately, you can say anything, but how it gets decoded and deconstructed and attached to motivations is another matter entirely,' Culbert said. 'If you really want to know what you said, ask the other guy what he heard.'
Ultimately, 'Beyond Bullsh*t' is intended to be more than a how-to manual. Culbert said it should not be read simply to bank the knowledge for future use. He hopes that each reader brings their own set of questions to the experience and that the book can expand on many shared issues.
'When it comes to bullsh*t and straight-talk, I believe the book hits a nerve,' Culbert said. 'Am I being taken in?' People want to know. And 'How much pretense do I have to create, because I have no confidence that if I say something straight, others will go along with me.' But everybody would like to have more people in their organization who want them on their team. So, I say, 'Say it straight -- with no anger or malice -- straight from the heart.'
Out of Many, One
Teamwork at UCLA Anderson and Beyond
If asked to list what would be especially important to ensure success for almost any job description, most people would include some reference to one category -- people skills. The ability to work well with others is widely understood to be an indispensable capability, irrespective of the enterprise in which a person is engaged. For modern business practice, a trend toward increased teamwork has been a prominent characteristic and continues to be so today. The complexity of business decision making in our world with its evolving global perspective and rapid technological change has made it ever more essential.
'In business, the use of teamwork has become much more prevalent, because so many issues, challenges and problems facing organizations now require expertise, information and capabilities that are beyond the scope of one person,' said David Lewin, the Neil H. Jacoby Chair in Management and professor of human resources & organizational behavior. 'That is true at every level of organization, as is attested by the existence of workplace teams, project teams, task forces and top management teams.'
This trend toward teamwork is naturally reflected in the way business schools prepare their students, and as Lewin noted, it would be surprising if this was not the case. Nevertheless, he commented further, some business schools were slow to recognize and develop team-based analytical capability and experiential skills in their respective degree program curricula. Today, virtually every business school worldwide emphasizes such capability and skill development.
Among the Hallmarks of a UCLA Anderson Graduate
UCLA Anderson was an early leader in these respects, and its MBA graduates are widely known for their team effectiveness skills. About two decades ago, the school's MBA program was revised so as to divide the hundreds of entering students into five sections and each section into five-person study groups for sustained use during the first-year MBA core curriculum. More recently, these study groups have been rotated on a quarter-by-quarter basis. During the second year of the MBA program, students work for six months in self-selected teams with a client organization and faculty supervisor to complete the required Applied Management Research (AMR) project. In addition, student teams are often designated by faculty and used in elective courses to complete particular assignments. Similarly, student organizations and clubs make widespread use of peer teams when engaged in non-academic activities. Most recently, UCLA Anderson sponsored the first Global Business Leadership Competition (GBLC) to test MBA student's ability to work effectively in teams.
'This emphasis on working in teams is a realistic simulation of what students can expect to encounter in the outside world,' said Lewin. 'The skills needed to perform well at work are much the same as those required to perform well in an MBA program. Further, employees are typically assigned to teams rather than selecting their own team members. It is well known that when self-selecting, employees and students tend to choose others who are similar to themselves. Therefore, and especially in a global world, it is smart to assign students to teams. In this way, students not only have their horizons broadened in a general sense, but also must learn to communicate, resolve conflicts among and work effectively with others who have different academic backgrounds, functional specialties, work experience, first languages, cross-cultural orientations and personality characteristics.'
UCLA Anderson alumna Holly Han ('02) remembered her experience well. 'From the beginning of MBA training, you are encouraged, even forced, to work as a team,' she said. 'Looking back, some things make a lot more sense to me now than they did then. One was a professor's insistence that we have different types of people in our group, including at least one international student. It ensured a diverse balance of expertise.'
Built Upon Leadership Foundations
The development of teamwork skills begins right away at UCLA Anderson. Students work in their initial study groups during the intensive Leadership Foundations I course, which is offered during the first week of the two-week MBA Orientation Program. This course, created by the school's human resources & organizational behavior (HROB) faculty, was first offered to full-time MBA students in 2003. Subsequently, it became offered to students enrolled in the Fully Employed MBA Program (FEMBA) and Executive MBA Program (EMBA).
Because much of leadership involves managing teams, a strong understanding of team (or group) dynamics is required. Therefore, as Lewin explained, the Leadership Foundations I course pays close attention not only to team performance, such as the quality of products/services delivered to clients, but also to team decision making processes. Key considerations in this regard include team effectiveness in dividing and allocating work among team members, communicating with team members and resolving intra-team conflict. In addition, the course focuses on other team performance measures such as the team's development of capabilities to perform subsequent work and individual team member satisfaction with the team experience. An important question posed to team members at the conclusion of each assignment is whether or not individual team members would choose to work with their team members on future projects.
Han has vivid memories of her UCLA Anderson orientation. One of her favorite experiences was the day spent working on teambuilding outside of the classroom. She had never done anything like it before, and it made an impression. She got so much out of it that she wished the process had been repeated sometime later in her training.
'In the first of two exercises, we had to climb a tall telephone pole, wearing a harness, and then jump off,' Han said. 'We were so high up it was intimidating. However, being cheered on by our teammates made us push ourselves beyond what we thought we could do. Then, with a partner, we crossed an expanse, literally leaning against each other for support. We tried to see how far we could go, because eventually, everyone would fall off. My partner was afraid of heights, which made me not afraid, because I was focused on helping her. It was a fantastic experience.'
The So-Called Soft Skills
The faculty team that designed Leadership Foundations included Craig Fox, professor of policy, and he continues to teach in the course. (He was also instrumental in adapting the model for the FEMBA program.) He said they quickly realized there was not a strong scientific foundation for teaching leadership. Nevertheless, it is a key subject for a business school.
Lewin put it in context this way. 'It is often said that most of management is a combination of art, or judgment, and science, and I think that is true,' he explained. 'Though there are many scientific developments in useful disciplines, most important business decisions don't have one right answer. That is certainly true of leadership; deciding on a strategy and evaluating individual performance are choosing from a variety of alternatives. Often called soft skills, anyone who has been in an organization for some time can tell you, particularly as you move up the ranks, that these are critical factors in individual, team and organization performance.'
Fox agreed. As a scientist, he must be critical of softer anecdotal kinds of research. However, for what students need to learn, he considers people skills to be crucial. He believes they will affect career success as much as the harder technical skills. The acknowledgement of this reality is a relatively recent development in management training, for example, incorporating emotional intelligence in curricula. Fox said UCLA Anderson is definitely in the vanguard for this movement.
Fox also explained that the reason there isn't a lot of supporting science for leadership is because it is tremendously challenging to study. Therefore, the instructors chose to give students suggested frameworks for thinking about leadership and to encourage them to come up with their own. Some individual difference measures are used, for example, the Big Five, which is the most validated personality inventory in psychology. Feedback is given on the student's results related to how they impact leadership, as well as the importance of matching their style to the right career opportunities.
'The core of the course is developing skills to support more effective leadership,' said Fox. 'You can't change personality traits much after about the age of 30, but given a student's innate potential, you can move him or her along a continuum toward being more effective. We focus on skills that are integral to successful leadership, such as teambuilding, group problem-solving and conflict management. And fortunately, there have been some good scientific studies of these activities.'
Different Kinds of Learning
Fox confirmed that effective teamwork is particularly important in today's fast moving environment. With demand for creativity and quick decisions, less hierarchy is more nimble. Fewer levels of bureaucracy are best between decision makers and people interfacing with customers, suppliers and competition. Less hierarchical teams, where leadership is distributed, also tend to be more effective. If a boss dictates, everyone tries to please him or her rather than consider the best way to proceed. A leader as an enabler is a more current view.
One of Fox's contributions to Leadership Foundations was leadership in cooperative situations, particularly small groups. This entails overcoming psychological barriers to creativity and using organizational design to enhance the likelihood that creative ideas will be brought into productive use. As with most MBA training, case studies and best practices are used. However, these also are supported with experiential learning exercises, adapted from theatrical improvisation. Fox explained the different kinds of knowledge. Declarative knowledge is fact-based (e.g., the name of the UCLA business school) and can be learned from lectures, readings and case discussions. Then there is procedural knowledge that is tacit (e.g., how to ride a bicycle) and can only be gained from experience. It must be learned by doing. Successful leadership requires both declarative and procedural knowledge, according to Fox.
'Improvisation is not a solo activity,' Fox explained. 'It is a team sport with a lot of transfer to a managerial context. We develop a sequence of skills, starting with shedding inhibition. If you worry about others judging you, then you judge yourself, which holds you back. The beginning exercises break down these kinds of barriers.'
Fox added that building team spirit and fostering trust are essential, or team solutions can't be devised. Team members have to know they are going to be safe if they put themselves out there, he said. Communication and listening are vital, and the suspension of judgment is of paramount importance for brainstorming as well. Most people find it more natural to judge than to generate ideas.
Fox cited the use of the 'yes and' philosophy from improvisational artists. In this, 'yes' means 'I accept every idea that is brought to the table' and 'and' means 'I build on it.' Applying a 'yes, but' approach stops the action. The same applies in management. If ideas are rejected right away, everyone stops contributing their thoughts and opportunities are missed. Psychological studies provide a scientific rationale.
'Critical thinkers, like those we select for in admitting students to UCLA Anderson, tend to invoke those critical faculties too soon,' Fox said. 'This squelches the creative process. Our improv facilitators train students to suspend judgment, not abandon it; just put it off a while to see what develops. Though an idea may seem impractical at first, if built upon, it can often lead to a good solution. We try to nurture that feeling on a visceral level through experiential learning exercises.'
At the end of Leadership Foundations, each student has a leadership map, which details their own strengths and weaknesses with an action plan for improvement. Student response indicates the work is valuable for their personal development.
Enhanced Support for Skill in Teambuilding
Since teamwork is so central to UCLA Anderson's approach, it not only continues to be emphasized but also enhanced. Chief among recent additions to the support system is the new Coaching and Team Skills Program. With the mission of teaching students to manage teamwork effectively by providing structure and attending to group dynamics, it was created by its director, Sara Tucker ('88).
Tucker has a varied background that prepared her for her new position and also inspired the idea behind it. As an undergraduate, she studied Chinese and Russian, and also dabbled in other languages. Later, she gained cross-cultural exposure with the Getty Conservation Institute in Africa, Asia and Latin America. She developed communication skills by doing, making mistakes and learning from them. Then she returned to UCLA Anderson to run the Center for International Business Education and Research (CIBER). She transitioned into directing the AMR Program, where she oversaw 400 teams.
Throughout her career, Tucker encountered the same issues, sometimes the mistakes she made earlier herself. Her experience confirmed for her how critical good communication is, especially in the global business environment. Failing to take into account the naturally diverse nature of their teammates was a common problem she observed.
'One of the biggest mistakes people tend to make when working in a team is assuming that everyone thinks like they do,' Tucker said. 'Rationally they know this is not true, but in real time, they often forget.'
Seeing a need to formalize the training of these vital people skills, Tucker started with a pilot program of AMR teams. Its success led to the founding of the new program. One of her goals is to more fully integrate teambuilding into the school's curriculum. Program services are introduced in orientation. First-year students are encouraged to develop guidelines for the operation of their study groups. Second-year students can have structured three-session team coaching during their field-study projects. Teams may also request an observation or make appointments for assistance as individuals or as a group.
When coaching teams, each presents a puzzle. Tucker has developed a way of working that helps them open up. This type of development is not always easy and often involves emotional issues, so everything is confidential. She recognizes trust as the basis for good teamwork, and it cannot be developed without respect and honesty. A team works best when each member's contributions are appreciated. She quotes one of the principles of former UCLA basketball coach John Wooden: 'Nobody cares how much you know, until they know how much you care.' She is careful to be nonjudgmental, removing some emotion by being solution oriented. She often asks how what they are doing is working for them. If someone understands that a behavior is preventing them from getting what they want, that is motivation to change it. Student feedback has been positive.
Tucker is working to expand the program. She has begun a peer coaching pilot program with FEMBA students and presents workshops to staff groups on campus. She makes use of prominent experts and employs industry-standard instruments, which she adapts for specific needs. Tucker plans to introduce a more nuanced assessment to help each student determine what soft skills he or she wants to improve during business school. As with others, she also said it will be more important as they are promoted to leadership positions. She believes what sets a great manager apart is their ability to work well with others.
'When I'm coaching, I'm not only concerned with immediate problems,' Tucker said. 'I care more that students learn about themselves and develop skills that ensure success in the workplace, skills that they can carry throughout their career.'
Further Understanding with Cutting-Edge Research
Teamwork is also a focus for academic study. Corrine Bendersky, assistant professor of human resources & organizational behavior, works in this area. Her interest is conflict and negotiation in organizations, particularly for nontraditional or combined resources, such as status and fairness. Existing academic literature shows the effects of different types of conflicts on performance. These include task conflicts like the best way to do something, relationship conflicts over interpersonal differences in values and preferences, and process conflicts that are logistical including distribution of resources. What she has added is identifying, characterizing and measuring the effects of conflicts over status, which is defined as prominence and respect in the eyes of others. Conflicts take place as attempts either to enhance one's own status or to undermine another's, modifying the social hierarchy in the group.
Bendersky used data from five FEMBA teams. They rated each other for particular characteristics at the start and again at the end of their first quarter. For the interim, she collected e-mails and audio recordings of all team meetings from which conflict episodes were coded according to type and compared. Results show that other types of conflicts function differently when there is a status component. This may help explain conflicting results in previous research, so she looked at performance data for 240 FEMBA students in 44 groups.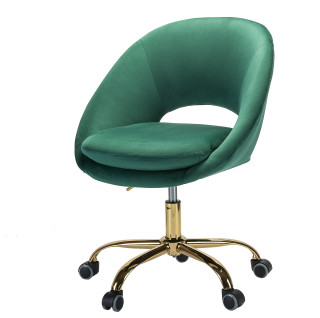 'This study showed that status conflict negatively impacts group performance, which has a lot of practical implications,' said Bendersky. 'There was a whole industry launched around fostering constructive conflict to maximize group performance. This adds not only conditions under which conflict might be positive but also appropriate methods to manage different types of conflicts.'
Bendersky explained further that task conflict enhances performance because of increased information exchange. People are testing each other's assumptions, generating many new ideas. However, if a status conflict is present, then people get defensive and restrict information. Therefore, they behave exactly the opposite of what makes for positive performance. With this understanding, attempts can be made to get the performance enhancing effects of the task conflicts by minimizing the status components that might undermine the positive dynamic.
Another similar work for status mobility's impact on individual, and ultimately group, performance is still being analyzed by Bendersky. Most previous research considers status as a stable construct, but we know that people are hot and then they are not, said Bendersky. So far, contrary to what was expected, individuals who gained status had equal performance to those already in low or who lost status. All had significantly lower performance than those already in high status. It is thought that people must be investing something to move up that has a cost. She is now looking at methods for gaining status to see if they explain why, and she will also be determining if there is a long-term payoff for gaining status.
Practicing What We Teach
The effort to improve teamwork is also taking place in some UCLA Anderson staff groups. Kelly Bean, assistant dean of executive education programs, leads one example. She has extensive experience in human resources and is a certified consultant for the Birkman Method, the industry-leading personality assessment that measures human behavior and occupational strength. Bean employs it both in her teaching, recently with EMBA students and UCLA campus staff groups, and in the management of her own team.
'Effective teamwork is critical to accomplishing our work in executive education,' Bean said. 'When organizations and individuals come to us to talk about leadership development or transforming an organization, they are really talking about being able to work in and lead a team, usually a group of peers. If a person can't do that well, it becomes obvious very quickly.'
When Bean started at UCLA Anderson, she recognized her group was working in isolated pockets. She focused them on four things: team, integration, efficiency and being client-focused. It all started with teamwork, she said. They used the GRIP model: G is get clear on goals, R is roles for everyone, I is interpersonal for how to work together, and P is procedures. Bean stressed the importance of working on both process and content. Teams tend to focus only on content, which is about getting the job done. Most don't do well on process, which is how they work together. Her group went on retreats to talk about their mission and vision. Everyone took the Birkman evaluation and discussed it together. As a group, they agreed on an accountability and engagement structure as the basis for their work.
'The Birkman instrument helps clarify how different personal styles work together,' Bean explained. 'When I say something, another person may think it means something else entirely. However, when too many members have a similar style in a certain area, it can lead to getting stuck. The method helps bring a team together quickly. It provides a common language, so they don't get frustrated and can be more open about what they need to be productive.'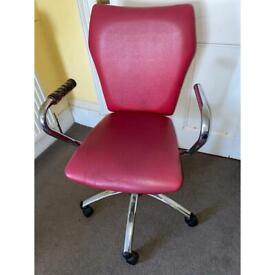 Bean believes that, in teaming, all members can be leaders. She defines leadership as anything that someone does to move the group forward. Everyone is encouraged to contribute ideas. She explained that how the natural leader reacts is important in creating the right atmosphere where all feel comfortable. However, everyone has to understand that being heard does not mean that you always get your way. Bean said this applies to life as well, having a family is working with a team. We are all managing teams with everything we do.
An Atmosphere of Collaborative Competition
Most people would probably agree that managing relationships is one of the most challenging tasks we take on in life. However, it is not the only thing we need to work on, so there is often conflict between it and tending to our individual needs. Lewin pointed out that we live and work in a combined individual and group system. Therefore, balancing the demands of the two is the leading challenge for students, both at UCLA Anderson and thereafter.
'Much of what we do is done individually,' said Lewin. 'Students are admitted to an MBA program and tested as individuals. Later, they are hired and appraised for career mobility as individuals. Much of this is very competitive. Yet they are also judged on their ability to work well with others. They must master certain aspects of behavior that are competitive and others that are cooperative. Managing both at the same time is the key.'
Fox said the tension between competition and collaboration is acknowledged in Leadership Foundations. Facilitators teach students that it is not only all right but important to take each other on in a respectful way. As long as it is managed properly, the right kind of challenge and conflict can be a good thing for their teamwork outcomes.
Han said that individual study is still essential, even though the majority of student work is scored with a group grade. However, she also remembered getting help from classmates on her personal work. A specific example was her first finance class. She didn't have much business background, so she asked one of peers to tutor her. He did such a good job that she got a better grade than he did. She has some anecdotal evidence that this environment of cooperation is somewhat unique to UCLA Anderson.
'While students from some other business schools are competitive, we are more collaborative competitive,' said Han. 'One of my friends from another business school said students would hide library books that were crucial for an assignment to make it difficult for others. Nothing like that happens here. Of course, not everyone is a perfect example, but most are friendly and helpful, much more so than at other schools. That makes a real difference to the kind of experience you have and the kind of coworker you end up becoming.'
Han assumed that all UCLA Anderson alumni would have greatly improved their people skills with so much experience and so many different people to learn from at school. Nevertheless, the learning process and refinement of skills goes on after graduation. She said a good foundation is needed in a broad subject range. However, she confirmed the increased value of soft skills as you move up. A close friend, who runs a multimillion dollar company, told her that he has found his human resource classes to be the most important. In school, he considered them to be 'fluffy stuff,' but he sees it differently now. Han summed it up by saying it becomes clear with experience that in business you really just have to get things done. The way to do that is teamwork.
Inaugural Global Business Leadership Competition
UCLA Anderson Hosts First-of-Its-Kind Contest with Teams from Top-Tier Business Schools Worldwide
As a part of its dedication to advancing the quality of international business leaders, UCLA Anderson presented the inaugural Global Business Leadership Competition (GBLC). This unique forum brought together students, faculty and industry leaders from every economic region of the world to broaden the dialogue on management from a global perspective. Participation was by invitation only, and the field was broadened from the original plan for 12 teams to 16 teams in order to accommodate the high number of qualified applicants. Teams with four or five members gathered at UCLA Anderson, representing business schools from such diverse locations as Singapore, Spain and Israel, along with several U.S.-based schools, including UCLA Anderson.
The first case competition to combine a global focus with an emphasis on leadership, the event was also positioned as a nexus for educational exchange. Participants were not only given an opportunity to showcase their skills but also to refine them by learning from the diverse viewpoints applied by the other teams. In addition, they were able to benefit from the expertise shared by seasoned executives, who have already faced the type of tests included in the contest. Keynote speeches were delivered by Dr. Peggy Cherng, co-chair of Panda Restaurant Group Inc. and a member of UCLA Anderson's Board of Visitors, and Mark Zoradi ('80), president of Walt Disney Studios Motion Pictures Group. In addition to standard networking opportunities, an official resume book of student participants was distributed to the GBLC judges and sponsors.
The two-day event was based on an idea by UCLA Anderson Professor David Lewin. Under his guidance, it was planned and executed by a group of UCLA Anderson students, with Estela Wolf ('08) serving as lead student coordinator. Brian Rizkallah ('08), David Weisz ('08), Erica Wilson ('08), Jessica Wolf ('08), Michael Yuann ('08), David Zhou ('08) and Meera Damle ('09) joined Wolf on the committee. This year's sponsors included Amgen, Panda Restaurant Group and UCLA Anderson's Center for International Business Education & Research (CIBER).
Beyond the traditional case challenge, the competition was designed to engage the students in interactive, task-oriented scenarios to simulate real-world situations. The schedule consisted of a series of modules during which contestants tackled various business dilemmas. Teams were awarded points throughout the competition, beginning with smaller cases on Friday. Saturday afternoon featured the competition's main case, which required teams to focus on the difficulties and opportunities of a post-merger scenario. Specifically, they examined FedEx Corporation's acquisition of Flying Tigers, a cargo airline in Asia. Among the aspects of the situation considered were problems posed by the different organizational structures of the two companies, the language barriers, the need to integrate existing employees and unions, and the role of upper management in the transition.
The teams gave their recommendations in front of 40 experienced business and academic leaders from many different fields, who served as judges for the competition. After listening to the presentations, as well as probing their details during question-and-answer sessions, the judges selected five finalists and then the winner and runner-ups. They were: London Business School (which earned the grand prize of $25,000); Oxford Said Business School; the Queen's School of Business from Toronto, Ontario, Canada (which received the $10,000 second prize); Seoul National University Graduate School of Business (which took home the $5,000 third prize) and the UCLA Anderson team.
Second Annual Wilbur K. Woo Greater China Business Conference
Examining Opportunities and Challenges Created by the Rise of the Chinese Economy
As China's relevance on the international stage continues to grow, many around the world are taking notice. UCLA Anderson School of Management turned its attention to the burgeoning superpower as well, as it hosted the second annual Wilbur K. Woo Greater China Business Conference. It was endowed in 2007 by Woo, vice chairman emeritus of Cathay Bank and Cathay Bancorp Inc., to promote understanding of the economic ties between China and the United States. This year's conference title was 'Engine for Growth: The China/California Connection.' The event explored the opportunities China's economic emergence presents to California's businesses, entrepreneurs and industries.
Along with sponsor Cathay Bank, this year's conference was presented in association with UCLA Anderson's Office of Executive Education, the Harold and Pauline Price Center for Entrepreneurial Studies, the Ziman Center for Real Estate at UCLA, the Center for International Business Education and Research, the Greater China Business Association, the Entrepreneur Association and Panda Inn.
The day began with UCLA Anderson Dean Judy D. Olian's welcoming remarks. She also introduced the keynote speaker, Clarence Kwan, national managing partner for the Chinese services group of Deloitte & Touche LLP. With an abundance of facts and figures on various aspects of Chinese business in support, he asserted that a good fact-based analysis is absolutely essential for any long-term plan to be workable. Referring to China as a global game-changer, he presented the data to provide context, so everyone could draw their own conclusions about the implications for U.S. companies. Kwan closed his remarks by offering several rules for doing business in China, mixing salient advice with light-hearted humor. One recommendation was that those who are bilingual, in particular, should 'learn when to be Chinese and when to be American.'
The conference continued with panel discussions, featuring industry experts from both China and California. The first two focused on the topics of investment in China and the future of Chinese mass entertainment and how Hollywood fits in. The entertainment panel was moderated by Lora Chen, vice president of business development for the environmentally-oriented media organization, Common Ground. Panelist Julia Jenks, senior director of global strategy for the Motion Picture Association of America, touched on one of the running themes of the entire conference when she said that the Chinese entertainment market is 'equal parts massive potential, equal parts challenges.'
Among the challenges discussed were digital piracy, censorship and non-competitive practices by the Chinese government. Perhaps the most significant policy the government has imposed is a per year quota of 20 American films to be played in Chinese movie theaters. As Stanley Rosen, director of the East Asian Studies Center at the University of Southern California, put it, 'It's not a true market in the sense that the market is being administered by bureaucrats.' On the other side, panelists also discussed the difficulties of getting Chinese content to resonate in America.
Nevertheless, the demand for the entertainment is definitely there, according to Carol Choi, vice president and general manager of Greater China for Walt Disney Studios Home Entertainment. Victor Gao, chief of staff for Yahoo!'s media division, suggested that the alternative of delivering original content online is the best route for the future. 'The Internet has instant reach, and it's a massive reach, he said.
After lunch, the conference attendees gathered for a CEO Exchange forum, which was introduced by Michael Woo, city planning commissioner for Los Angeles. He is the city's first Asian American councilman and son of the conference's founder. The discussion featured Iris Lin, founder and chief executive officer of Trinity International Industries LLC Inc., and Charles Woo, co-founder and chief executive officer of Megatoys Inc. It was moderated by 'Felix' Zhongxun Guo, a morning show host on KAZN AM 1300 Chinese Radio. With Guo's congenial attitude and humorous interjections smoothing the way, Lin and Woo shared their perspectives on a wide range of topics, from the development of their own businesses, to the current presidential campaign, to how they give back to their communities.
The conference then broke into the final two panel discussions -- one on real estate in China and one on how young professionals can embark on careers that relate to China. The latter was moderated by Justin Pritchard, investigative reporter for The Associated Press. Panelist Stacy Sun, partner with Global China Ventures, urged spectators to 'stay current and be eager to learn.' Among the wealth of advice presented was a reminder from Adam Schorr, a partner with Margolis & Tisman LLP, to be conscious of the cultural differences one may expect to experience in China. He illustrated with an anecdote of going to see a Woody Allen film in a packed Chinese theater and recalling how not one person laughed throughout the entire film.
This relates to what was probably the most common theme touched upon throughout the conference -- the importance of building relationships. Panelist Robert Hills, partner for Deloitte Consulting, emphasized that understanding the culture and becoming familiar with the language are important aspects of establishing these connections. Perhaps Clifton Chang, regional manager of Asia Pacific for Johnson & Johnson, summed up the entire event when he said, 'Right now, China is the Wild West.' For one Friday afternoon, UCLA Anderson was the frontier.
The third annual Wilbur K. Woo Greater China Business Conference will be presented by UCLA Anderson on Friday, Feb. 27, 2009. Topics will include: navigating China's investment landscape, taking innovation from 'made in China' to 'designed in China,' accessing the largest clean technology market in the world and building brands for China's emerging consumer power.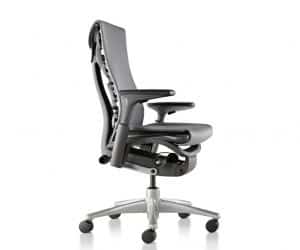 UCLA Anderson Announces $100-Million Campaign
Fundraising Will Support the School's Strategic Priorities
On Sept. 25, Dean Judy D. Olian announced the launch of Accelerate the Campaign for UCLA Anderson, a $100-million campaign that will raise private funds for the school's four strategic priorities. The four campaign goals will accelerate:
The impact of management thinking.
The development of future leaders.
The formation of global partnerships.
The connections of alumni and friends.
Olian also announced that $46 million of this goal has already been secured in private gifts and pledges. The extraordinary generosity of our alumni and friends has provided great momentum and encouragement for the second half of the campaign, set to conclude in 2010, the year of the school's 75th anniversary. In today's turbulent economy, strong management education is needed more than ever to develop business leaders who think globally and can operate in a rapidly changing business environment.
Specific areas of funding concentration for the campaign include endowed faculty chairs, research centers, student fellowships, faculty research, teaching excellence and global initiatives. These targeted initiatives enable the school to protect and enhance its distinctions, such as our widely admired faculty, our talented student body and our innovative programs.
These characteristics, plus a distinguished alumni network, have made UCLA Anderson among the best schools of management in the world. Accelerate the Campaign for UCLA Anderson will protect these assets and strengthen the school's global footprint.
Achieving fundraising goals of this unprecedented magnitude will require the combined strength of the school's entire community through the donation of time and philanthropic gifts. The challenges of today's economy make it even more imperative to protect the excellence achieved at UCLA Anderson. Gifts at any level are meaningful to the school and the community it serves. By coming together and standing proud of UCLA Anderson's accomplishments, greatness can be achieved and a legacy solidified. Your support enables UCLA Anderson to lead, to prepare future leaders and to make a difference in the global society.
To give a gift today and to participate in the campaign, go to www.anderson.ucla.edu/ accelerate and visit the online giving page, or call Dana DuBose, director of annual and special gifts, (310) 206-2449.
The Hidden Homeless
An Entrepreneurial Approach to Helping Families Hurt by the Economic Downturn
At first glance, Upward Bound House doesn't look much different from the many multi-unit apartment complexes in its north-of-Wilshire neighborhood in Santa Monica, Calif. On any given day, you might see a man tending to some gardening and a hopscotch game painted on a pathway. What is actually the executive suite looks like it might have once been where a manager met with prospective tenants. However, behind the facade, the business of Upward Bound House is quite different from its apartment-for-rent neighbors.
'We provide housing and supportive services for homeless families with children,' explained the organization's executive director David Snow ('00). 'Our goal is to address the root causes of how our clients became homeless, restore them to self-sufficiency and ensure they retain their permanent housing.'
With the troubling financial situation dominating the news, it was not surprising that Snow said the problem is getting worse. It is sadly all too common to see individuals living on the street in the Los Angeles area, but the homeless families are often hidden from view. Nevertheless, with increasing job loss and foreclosures in the housing sector, it isn't difficult to see why there are more in need of help. However, Snow is passionate about his work and enthusiastic about the success of the unique model that Upward Bound House uses to address this social challenge.
'The population that we serve is a unique subset of the homeless population,' Snow said. 'They want what any parent wants, a stable environment and a future for themselves and their kids. Partly because of our case management system and partly because of how motivated they are, we're very successful in what we do. We track families for at least a year after they graduate from our program, and 95 percent of them remain in independent, self-sufficient housing.'
Snow described the three-step process for Upward Bound House families. The first step is stabilization, which involves connecting clients to government services, health care, child care and educational programs. If necessary, psychological counseling is provided for parents, children and the entire family together.
The second step is education. In addition to a life skills curriculum which includes parenting classes and job training, the program emphasizes personal financial skills. Participating in the program requires employment, so if no family members have jobs when they move in, the staff helps them find work. Parents must save a minimum of 75 percent of their earnings in a bank account that the staff helps them set up. Volunteers and case managers then help clients set up budgets, hold courses on repairing credit, banking, insurance and other financial topics.
The final step is placement into permanent housing. The program even provides after-care case management should problems arise to ensure families retain their housing and don't lapse back into homelessness. 'We become an extended family,' explained Snow. 'Families know they can count on us.'
Boss Design Sonatec Task Chair For Sale
To support the families in achieving these goals, Upward Bound House's services are free. In addition, there is a food pantry where residents shop for groceries, with the help of an onsite nutritionist. The facility also has a thrift shop, not open to the general public, where resident families can select other household goods donated by the community.
Due to the demand, families must endure up to a six-month waiting period before gaining admittance. To keep pace with the increasing need, Upward Bound House is working to expand. Snow said they are adding new programs through development and possibly acquisitions of other struggling agencies. A new facility will also be opening on the Westside of Los Angeles in early 2009, with plans for more to follow.
Boss Design Sonatec Task Chair Reviews
As part of Upward Bound House's growth, Snow also is looking to expand the organization's board of directors and would like to find new members in the UCLA Anderson Alumni Network. 'I'm looking to add what every board needs, a banker, a marketer and an accountant,' he said. 'At this point in our history, when we are responding to the broader community's need for more services, we're in transition. I think it would be a great time for an Anderson alumnus to get involved in a headline issue and help the organization get to that next level.'
Snow did not plan on a career in the not-for-profit world. Before entering UCLA Anderson, he served as a consultant in Washington, D.C. While at Anderson, he focused on entrepreneurship and has particularly fond memories of his classes in the field with Bill Cockrum, Al Osborne and Bob Foster. While still in school, he started a software company and then spent the next couple of years consulting.
'I had a bit of an epiphany toward the end, when I was working with a logistics and distribution company,' Snow recalled. 'While I found the functional aspects of consulting really gratifying, I wasn't passionate about the product. And I found that there is only so much professional gratification you can get out of helping an organization figure out its business issues. You need to be connected to the services and the products.'
It was about that time that a board member at Upward Bound House invited Snow to consult with the organization on a pro bono basis. He helped set up the board's retreat and put together a strategic plan. When things went well, he was asked to join the board. Soon after, the board asked Snow to step in to run the organization. He admitted he is a bit surprised to find himself in his current position. However, he approaches the management of Upward Bound House's program from a for-profit perspective, using all the tools he learned at UCLA Anderson.
Boss Design Sonatec Task Chair Model
'When I think about it, I'm running a business,' Snow said. 'While it is in the nonprofit world, it still needs to make its payroll to be able to pursue its mission. We have a service that we provide, though it's not a service that we get paid for per se. We have investors and need to demonstrate a return on the investment to them. All the things I learned in business school still apply. From a professional perspective, it's incredibly challenging and engaging. From an industry, service and product perspective, it's the most gratifying and rewarding thing. I have a young child myself, and I understand what I see in the eyes of our clients. It's truly life-affirming work.'
Boss Design Sonatec Task Chair Parts
Boss Design Sonatec Task Chair Reviews
Anderson Assets welcomes input from alumni and the UCLA Anderson community for letters to the editor, articles, or ideas on themes.