Introducing intelligent tools that make Airtable even more intuitive and accessible.
Airtable is a cloud-based project management system that as the company likes to say, 'delivers the power of a database with the simplicity of a spreadsheet.' Airtable is a flexible spreadsheet/database tool that holds your information in dynamic bases. Within each base you can create multiple filtered views for specific use cases. It's entirely possible to embed a particular base or an individual view of your data - so the first step is to ensure you are looking at the specific set of data that. The all-in-one collaboration platform Part spreadsheet, part database, and entirely flexible, Airtable gives you the freedom to arrange your work just the way you like. Airtable is a relational database that many describe as a souped-up version of Excel or Google Sheets. Being such, and having the infrastructure to support an app ecosystem on top of that, means.
Air Table.com
It's a big day here at Airtable. We hope you're as excited as we are. Today, we're sharing a bevy of new tools, including some customers' most frequently requested features, so teams of all sizes can accomplish more using Airtable.
Now, you can bring in new types of data, so your team stays organized around a single source of truth. You can more easily track timelines to keep your projects and campaigns on track and on budget. And, you can quickly create automated email digests that keep everyone up to date.
Let's take a look at what's new.
A new way to track progress and organize your sidebar
Every team knows their timelines with Gantt View
It all starts with our new Gantt view, which allows users to quickly track a project's deliverables by start and end dates along with their dependencies. We've replaced our original Gantt app with the new view and updated it with your most-requested improvements.
Now, you can create the view right from your sidebar, use it in full-screen, and share it with external partners. We've also added "Milestones," which give teams the ability to visualize specific deadlines or checkpoints in a project timeline. Users can also hide weekends or transition between birds-eye and granular views with Nested Groupings.
Tidy up your view sidebar
Teams with complex workflows use dozens of views to visualize their data — but that can make the view sidebars of larger teams a bit difficult to navigate. That's why we're introducing view sections. As simply elegant as it sounds, this feature allows you to organize your views into collapsable sections. We think large teams will find the new, clean sidebar faster and easier to navigate.
Learn more
New ways to sync essential data
We created Airtable Sync to help teams sync their most important data—even when that data lives within completely different bases. But your company's data might also live in other services—like Salesforce and Google. So we're expanding the functionality of Airtable Sync to help teams harness that data, too.
Collaborate across external data sources
External source syncing enables automatic—and continuous—synchronization from approved sources. Once that data is brought into Airtable, many new possibilities emerge. For example, marketing teams can sync in a list of top accounts from Salesforce for campaign planning.
You can now sync data from Google Calendar, Jira Cloud, Box. Salesforce external sync is also available in closed beta for our Enterprise customers. (If you're an Enterprise customer who would like to enter the closed beta, please reach our to your Customer Success Manager.)
If your company relies on any of these services, this feature can contribute to some massive time savings by removing error-prone manual updates.
Sync across multiple sources
We're also making it possible to sync multiple external or internal sources right into one view. We're calling it multi-source syncing, and it's a streamlined, enterprise-ready way to aggregate, monitor, and execute against critical information. It's perfect for complex collaborative tasks, like transforming data from different teams into a consolidated company roadmap or creating executive rollups of communications activities across business functions.
A new way to automate and help teams scale
While every company is different, many of their pain points are identical. Teams must track important data, communicate to stakeholders when that data changes, and deal with inefficient context switching between a range of services. The right automations can ease those burdens, but for non-technical users, getting started can be a little daunting.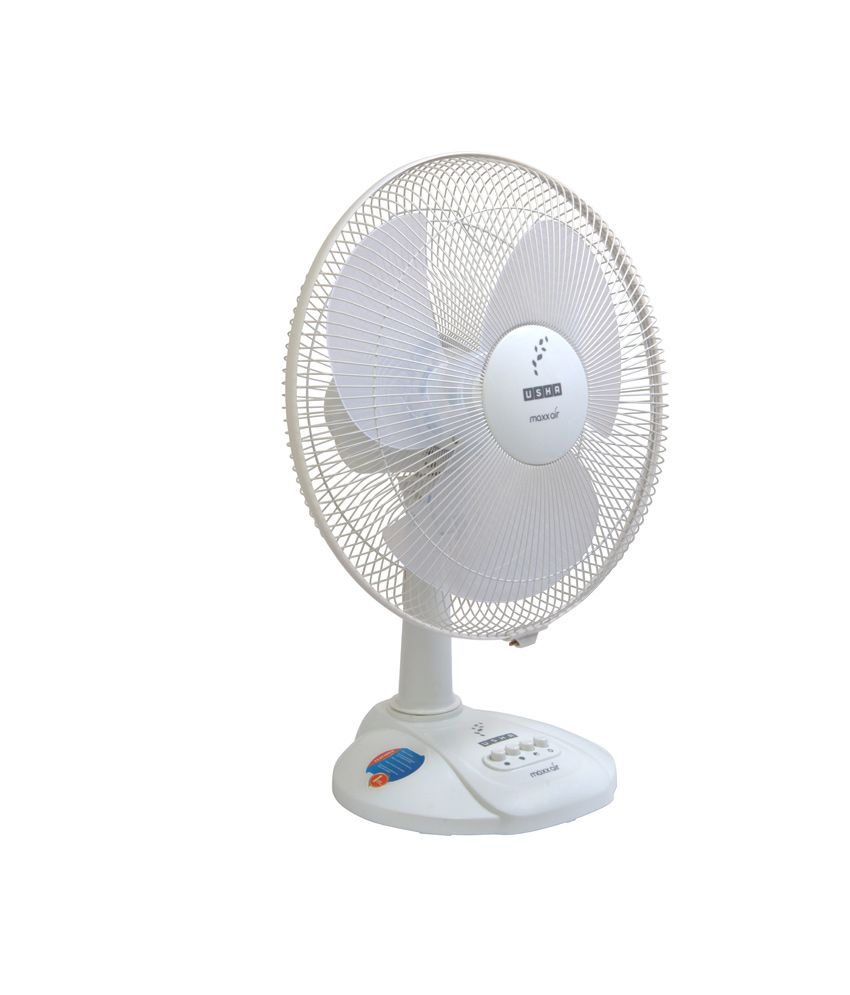 That's why we've created a curated collection for you to explore. This hand-picked list of pre-built automations includes many common use cases—like posting to Twitter or sending a Slack message—and provides a simple, guided process to begin using them at your company.
Explore our brand-new curated automations
Save time with automated email digests
Our new email automation enables teams to create a recurring email digest based on ever-changing data in your bases. These email digests are perfect for cutting down on time-consuming status checks and standup meetings. It's just about effortless to create, schedule, and send emails to relevant parties at whatever cadence you choose.
Use automations with your best-in-class services
We've also made it possible to use automations with many popular services, allowing you to automate external actions and prevent context switching:
Google Workspace: Create events in Google Calendar or run an automation when events are created, updated, or deleted.
Outlook: Update emails and calendar events in Outlook and update Airtable data via Outlook.
Hootsuite: Create a draft campaign in Hootsuite.
Before you go..
Phew! Was that a lot? If you're interested in learning more about any of the features above, we're constantly updating our support center with new help guides and webinars. Check out our plans for further details.
And most importantly, thank you. Your requests and feedback constantly inspire us to make Airtable even better. So please, keep those comments coming… and we'll be here, building. Plex cost.
Managing a large project is a bit like running a relay race. And everyone knows the most challenging part of a relay race is handing off the baton.
That's where the Gantt chart comes in. A Gantt chart is a bit like a bar chart flipped on its side, where each bar signifies the timeline for part of a project. That makes it a highly collaborative way to view the timelines and dependencies on any given project.
The earliest Gantt charts were drawn on paper, which meant when the schedule changed, the entire thing had to be redrawn. To save time, clever project managers began to use physical objects—that they could physically adjust—to stand in for the chart bars. And when personal computers and the internet became ubiquitous, Gantt charts became digital and easily adjustable and accessible.
Today, we're writing Gantt's next chapter with its most customizable and adaptable version yet: Gantt View for Airtable.
Introducing Airtable's Gantt view
We've taken all the best parts of our Gantt app and transformed it into an adaptable, intuitive view. Now available to Airtable Pro and Enterprise customers, the new Gantt view will help you visualize every aspect of your project, entirely in Airtable. Use it to better manage task dependencies, milestones, and more during every phase of your project's lifecycle.
Here are a few ways you can use the Gantt view to make your projects run more smoothly, more efficiently, and with greater transparency:
Project management: With a single source of truth for your project, you can plan action items, assign tasks, and update statuses all in one place. From simple to-do lists to complex, multi-project environments, Airtable's Gantt view keeps everyone on the same page and moving in the right direction.
Production timelines: Display start and finish dates for every project task and understand which tasks must be completed before others can begin. Whether you're producing a marketing campaign, TV show, or a new line of designer dog bowls, the Gantt view can help you avoid costly delays and misunderstandings in your project timeline.
Resource management: Plan, schedule, and allocate the resources you'll need to complete your project efficiently. Track team capacity in real-time and assign tasks to a list of available team members. With visibility into available and required resources, you'll know a pivot is necessary long before it's critical.
What's new with Gantt view
Rather than using a separate Gantt app, Gantt is now fully integrated into and available from within your Airtable base. With Gantt view, you get the utility of Gantt, paired with the flexibility of Airtable.
The view comes packed with the same functionality as the Gantt app, but with a host of new features, like the ability to:
Create and navigate to Gantt views directly from the view sidebar.
Make use of the full screen real estate without needing to access your Gantt from the apps dashboard or enter full screen mode.
Adjust filters and record coloring inline without needing to switch back and forth between the app and a source view.
Create standalone shares of Gantt views without exposing the rest of your base data.
In addition to enabling inline configuration, standalone sharing, and full-screen use, Gantt view also includes:
Milestones: Visualize specific milestones or deadlines in the project timeline.
Hide weekends: Make Gantt "workday-aware" and automatically account for weekends.
Nested grouping: Transition smoothly between high-level and granular views to meet the needs of multiple audiences, including employees, executives, and business partners.
Air Table
Whether you're new to Airtable's Gantt's functionality or already have experience with our Gantt app, Airtable's Gantt view can help you optimize your project workflows and maximize efficiency. Here are three ways Airtable's Gantt view can help you take your Gantt charts to the next level:
• Facilitate stakeholder alignment and collaboration with view customization.
Project stakeholders need to see the correct information, in the proper context. Airtable's Gantt view allows for filtering, grouping, and color coordination based on what information is relevant to each stakeholder.
• Simplify what-if analyses and resource management with flexible data modeling.
Project timelines change, and your data model should be able to keep up. Gantt view—combined with the power of Airtable's flexible relational data model—allows you to model and switch between different timelines.
• Scale collaboration across teams and projects with Airtable's extensible database.
Complex projects have constantly evolving dependencies and implications. Airtable's database foundation can extend your Gantt view's tasks and milestones to workflows on other teams, allowing everyone to stay in-sync.
How To Get Started With Gantt View
Airtable Company
Now available to Airtable Pro and Enterprise customers, the Gantt views is accessible from the left sidebar.
To add the Gantt view, simply click on the 'View' button near the top-left hand corner of your base, then select 'Gantt' from the list of available view types. Then, configure your Gantt view.
How Much Does Airtable Cost
Ready to give Airtable's Gantt view a spin? Get started now.
Airtable.com
Not on Airtable yet? Sign up for your free 2-week trial of Airtable Pro.