CAMPBELL, Calif.--(BUSINESS WIRE)--8x8, Inc. (NYSE: EGHT), a leading integrated cloud communications platform, today announced the launch of 8x8 Video MeetingsPro. The solution is powered by Jitsi, an open source community for secure video meetings technology sponsored by 8x8. The company also announced that Jitsi.org and 8x8 video meetings solutions will run on the Oracle Cloud Infrastructure, which offers optimized cloud security and performance, perfect for workloads like video meetings. In a separate event, the Jitsi community published a specification for true end-to-end encrypted WebRTC-based video meetings that is now open for public comment. Visit Jitsi.org for more information.
Emil Ivov, Video Product Lead, 8x8 and Jitsi Founder. Emil Ivov, Ph.D., is the Head of 8x8 Video Collaboration and the Founder of Jitsi. He is an expert in real-time Audio/Video communication and currently, in addition to leading the Jitsi community, Emil also heads product development for meetings services at 8x8. 8x8 Jitsi as a Service (JaaS) is an enterprise-ready video meeting platform that allows developers, organizations and businesses to easily build and deploy video solutions. With Jitsi as a Service we now give you all the power of Jitsi running on our global platform so you can focus on building secure and branded video experiences. During the webcast, Ivov took the opportunity to announce the launch of 8x8 Video MeetingsPro, an enterprise-grade platform powered by Jitsi technology that offers identity and moderation control capabilities. Specifically, Video MeetingsPro includes password-protected and randomly named meetings, 8x8 noted in a press release.
"Secure video meetings are a critical part of the day-to-day work of everyone around the world," stated Vik Verma, CEO of 8x8, Inc. "Our Video Meetings, powered by Jitsi open-source technology, are designed from the ground up with security and privacy in mind to give peace of mind so public and private organizations of every size can confidently use them to conduct confidential business meetings. This is true for all of our video meeting products, both paid and free. We collaborated with Oracle to further enhance our strong product and technology platform with Oracle Cloud's top-tier security, performance and affordability. We are looking forward to further scaling our global reach with the Oracle go-to-market team."
8x8, a member of Oracle PartnerNetwork (OPN), also announced today that its 8x8 video meetings solutions, Powered by Oracle Cloud, will be available in the Oracle Cloud Marketplace. The Oracle Cloud Marketplace offers an intuitive user interface to browse and search for available applications and services, as well as user ratings and reviews to help customers determine the best business solutions for their organization.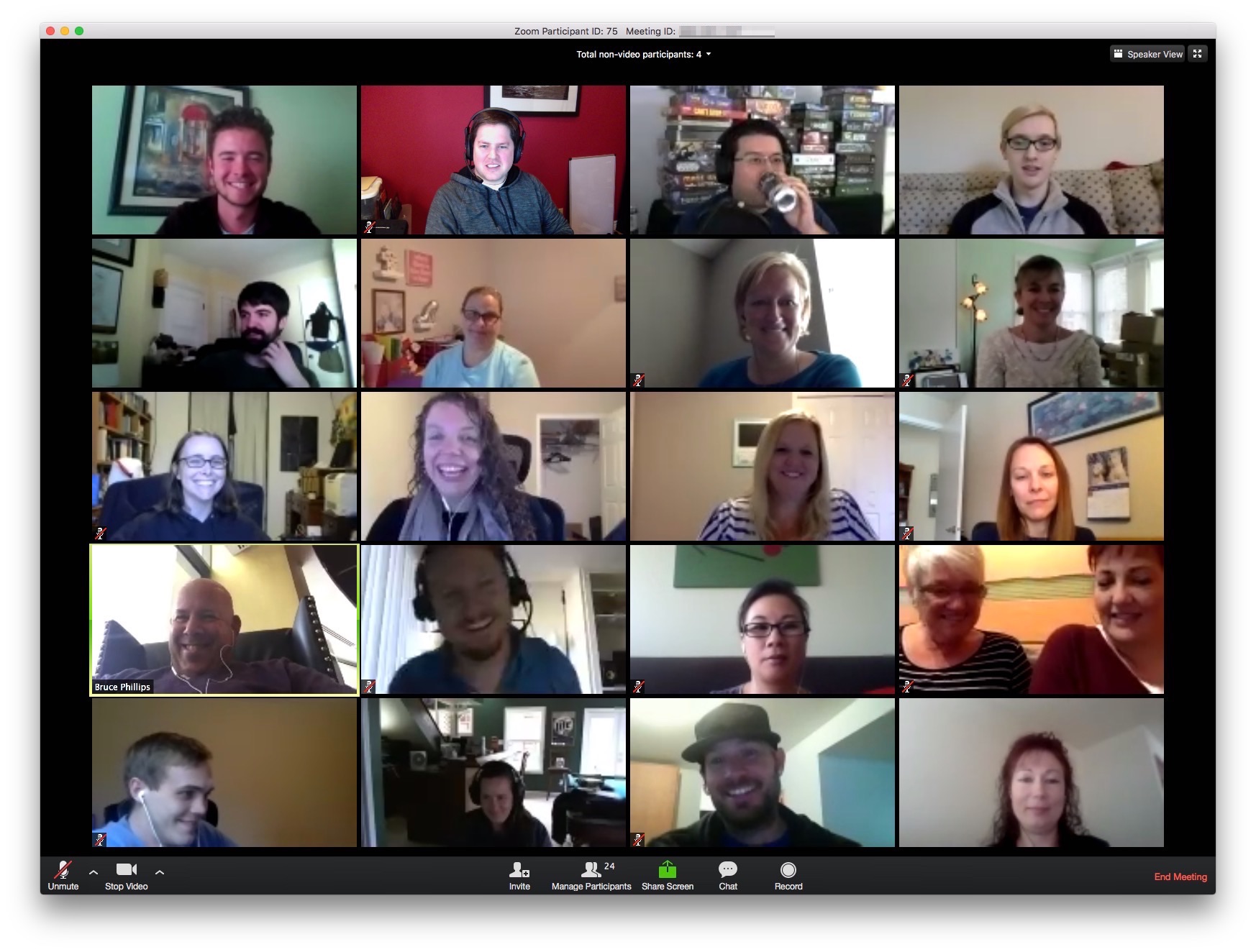 "Oracle Cloud delivers tremendous price-performance for resource-intensive applications like video meetings. As the world redefines working from home, video meetings are one of our fastest-growing workloads, and we are excited to have 8x8 and the Jitsi open-source community on our cloud infrastructure platform," said Vinay Kumar, Vice President, Product Management, Oracle.
New Product Fueling New Secure Video Meeting Experiences
Fredro starr wikipedia. Fredro StarrFredro Starr.
Priced at $9.99 per user per month after a 30-day free trial, 8x8 Video MeetingsPro includes password-protected and randomly named meetings, real-time closed-captioning with post-call transcription, 60 days of cloud storage for meetings recordings, and the ability to easily secure authorized attendees through dial out features. More capabilities will be added, and 8x8 Video MeetingsPro is available today at 8x8.com via self-serve e-commerce.
The new solution is in addition to the currently available 8x8 Video MeetingsFree, which is at https://8x8.vc, and includes unlimited usage and international dial-in numbers in more than 55 countries.
Nearly 12 Million Video Meetings Monthly Active Users Worldwide1
8x8 is the main contributor to the Jitsi.org open-source solution, and the standalone and integrated versions of 8x8 Video Meetings are powered by Jitsi. The Jitsi.org code has been hardened with over a million downloads and is embedded in applications like banking video conferencing, education as a service platforms, and home security applications globally. 8x8 Video Meetings utilizes the WebRTC standard which enables attendees to instantly join meetings without any downloads or plugins.
8x8 Video Meetings is also packaged with 8x8 X Series meeting the needs of businesses with a mobile and remote workforce by providing a highly reliable and resilient solution across desktop and mobile devices for voice, video conferencing, chat, contact center, APIs and advanced analytics built on an open cloud technology platform. This allows companies to rapidly unify a distributed workforce and enable flexible workstyles. It is also offered with 8x8 Express, which is for small organizations and teams that require a complete, preconfigured business phone system with a dedicated business number, video meetings and messaging in a single desktop and mobile application.
8x8 Webcast
8x8 will host a webcast on Tuesday, April 14, 2020 at 10 am PT / 1 pm ET with Ray Wang, Principal Analyst, Founder and Chairman of Constellation Research, and Emil Ivov, Ph.D., Founder of the Jitsi.org open-source project and the head of 8x8 Video Collaboration, to discuss 8x8 video meetings solutions, the importance of open-source video security for all, and why today's encryption and upcoming advanced capabilities are critical for highly-sensitive information and meetings. Register for the webcast at Secure Video Meetings for All.
About Jitsi.org
Today the Jitsi.org open-source community, which is widely respected for its commitment to security, also announced a path to take things even further in the very near future. The Jitsi open-source technology, based on WebRTC standards, will soon be providing end-to-end encrypted meetings. The initiative and the first building blocks are now published in more detail at Jitsi.org, and open for comment by the open-source developer community. 8x8 announced its commitment to productize the technology in its video meetings solutions once available.
About 8x8, Inc.
8x8, Inc. (NYSE: EGHT) is transforming the future of business communications as a leading Software-as-a-Service provider of voice, video, chat, contact center, and enterprise-class API solutions powered by one global cloud communications platform. 8x8 empowers workforces worldwide to connect individuals and teams so they can collaborate faster and work smarter. Real-time business analytics and intelligence provide businesses unique insights across all interactions and channels so they can delight end-customers and accelerate their business. For additional information, visit www.8x8.com, or follow 8x8 on LinkedIn, Twitter and Facebook.
1 Includes 8x8 Video Meetings and Jitsi Meet usage. A Monthly Active User is defined as a unique user who attended at least one meeting, with at least one other attendee, in the last 30 days.
8x8® and 8x8 X Series™ are trademarks of 8x8, Inc.
"API" is not a palindrome, but when spelled backwards, it makes an interesting (and imbibable) discussion topic to pair with embeddable video meetings. In this session of APIs and IPAs, join Emil Ivov, Video Product Lead for 8x8, Jitsi Founder, Matt Gardner, Head of Developer Relations for 8x8 and Rex Wang, Oracle's VP of Developer Marketing. They'll demonstrate how easy it is to embed video meetings into your apps and website using Jitsi as a Service, and how reliable it is, thanks to Oracle Cloud Infrastructure.
Join us for this short session and learn:
How APIs and communications platform as a service (CPaaS) capabilities have evolved to low-code and no-code approaches
The steps to easily add video meetings to your applications and websites in just minutes
The reliability and global availability provided by Oracle Cloud Infrastructure
8x8 Video Meetings Jitsi Download
Then Ashleigh Carter, co-founder and Head Brewer at the entrance of Bierstadt Lagerhaus will take you on a journey to enhance your beer knowledge. At Bierstadt Lagerhaus, the Denver brewery Carter co-founded with longtime partner-in-crime Bill Eye, Ashleigh turns out traditional German lagers she loves drinking, and brings beer drinkers along for the ride in this virtual tour that takes you through the process and equipment that creates styles like Dunkel, Helles, and Pilsner, and hewing as closely as possible to the Reinheitsgebot. Grab your bierstein and enjoy the perfect ending to this session of 8x8 APIs and IPAs.
8x8 Video Meetings Jitsi App